Barcelona cruises: business opportunities and environmental concerns
Catalan capital is biggest European cruise destination and fourth globally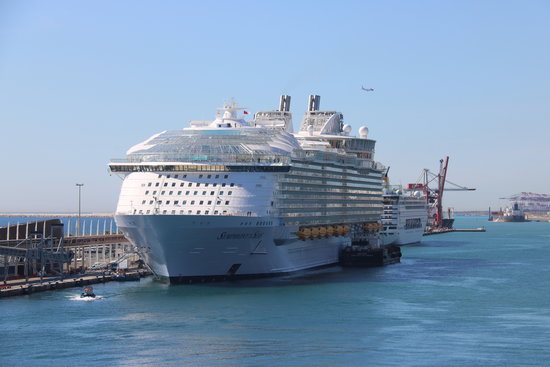 The number of visitors arriving in Barcelona on cruises in 2018 surpassed the 3 million mark, making the city Europe's biggest cruise destination ahead of other top ports including Palma de Mallorca, Venice or Southampton.
Barcelona is also the fourth top cruise destination globally, and the president of Barcelona's chamber of commerce, Joan Canadell, says it "is a good thing for the country."
Those in favor of the industry highlight the business opportunities cruises generate since catering to the visitors they bring creates jobs, and tourists with deeper pockets may end up spending significant sums.
According to statistics from a 2016 University of Barcelona AQR-Lab study, the industry directly and indirectly employs 9,056 people and accounts for €206 million collected in taxes.
However, environmental concerns are not always cited by the industry's proponents, and the most recent study on cruises carried out by Barcelona Turisme – which depends on the city's Chamber of Commerce – in 2014 doesn't mention pollution at all.
European campaign group Transport & Environment released a study demonstrating that Barcelona is the European city most polluted by cruise ships.
In 2017 they polluted almost five times more sulfur oxide than all the city's vehicles, and toxic particles from cruises were found up to 400 km away from the port.
Cruises also accounted for 28.5% of Barcelona's nitrogen oxide and 3.5% of the city's particle pollution.
According to Transport & Environment, part of the problem is that southern European countries in general have less stringent sulfur fuel regulations than northern European countries.
María García, of the associated environmental group Ecologistes en Acció, says that beyond the fact that northern European countries have stricter fuel regulations (0.1% sulfur content versus 1.5% in the south), the ships are permitted to pollute as much as they do because regulations are different on land and on sea, even though the port is directly adjacent to the city.
Overall, Spain is also the most cruise-polluted European country ahead of Italy, Greece, and France, with 14,496 metric tons of sulfur oxide released in 2017.
Aside from environmental damage, cruises and mass tourism are also linked to overcrowding, elevated housing prices and gentrification as well as seasonal jobs, leading some to question the overall benefits that the industry proponents cite.
With views divided on the benefits of cruises, those in favor of decreasing their numbers may find more support for their stance following the EU's decision to take Spain to court over excessive air pollution levels.
Environmental organizations and the city council have made statements in favor of limiting the industry, but Barcelona's port is controlled by the Spanish National Ports and Harbor Authority.