Barcelona El Prat airport passengers drop by 90.7% in November
Continued downward trend also shows an overall yearly fall of 75.1%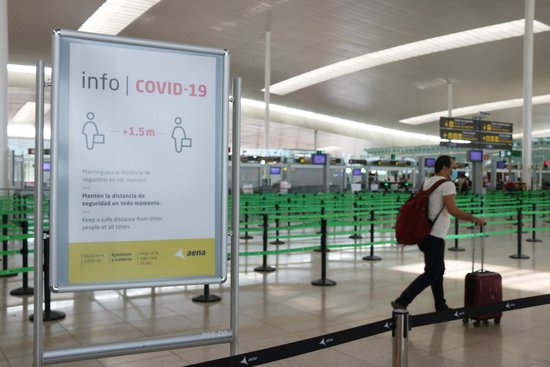 Since March and the beginning of the pandemic, the usually bustling El Prat Barcelona airport has seen a dramatic fall in passengers.
This month compared to November 2019 has seen a drop of 90.7% in passenger traffic, this now amounts to an overall 75.1% drop in passengers throughout the year of 2020, according to monthly data gathered by Aena, the body that manages Spain's main airports.
In regards to this, the number of flights reduced by 78.7%, equating to 5,324 planes arriving and leaving from the airport.
Although El Prat had regained traffic in the past few months, the figures released on Monday show an even greater fall than the two previous months. Respectively, September and October saw an 83% and 85% decrease.
Earlier this month, the airport was forced to shut Terminal 2 for the second time this year, due to the lack of flights taking off and landing in what is usually considered a hub for international travel.
Barcelona's El Prat airport is not the only spot suffering from this drop in tourists. Costa Brava, one of the most visited places in the whole of southern Europe, has seen a drop of 98% in arrivals to Girona-Costa Brava airport.
Reus airport in the province of Tarragona also saw a reduction by 92.2% in passengers coming through the airport.
These numbers further display the decline in tourism currently expereinced in Catalonia. The tourism industry made up 12.9% of the area's GDP last year, but now it represents only 3.1% according to the Official Barcelona Chamber of Commerce.