Barcelona Airport passenger numbers for March down 64.3% on last year
Number of flights fell 46.7% to 13,846 as a result of the coronavirus crisis and state of alarm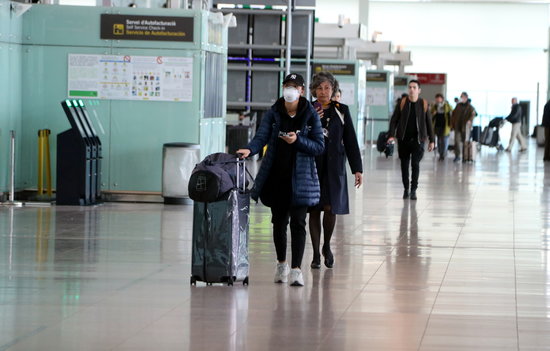 Passenger numbers at Barcelona's El Prat airport for March fell 64.3% compared to the same month last year, due to the coronavirus crisis.
A total of 1,417,647 people passed through the airport last month, with the number of flights reduced by almost half, to 13,846 (a 46.7% decrease).
During the first week of March, the impact of the pandemic had already caused a 20% drop in passengers. Flights from Italy were banned from March 11, and the state of alarm announced across Spain on March 14 saw more measures implemented, with airlines canceling flights and reducing operations by 50%.
Given the reduction in air traffic, towards the end of March much of the airport was closed off, including all of Terminal 2, with all activity concentrated in areas A and D of Terminal 1.
The figures released on Thursday show that 8,095,054 passengers used the airport during the first three months of the year, down 23% on January to March 2019.