2019 ends with 388,124 unemployed
December 2019 figure is best end of year total since 2007 although gender disparity remains entrenched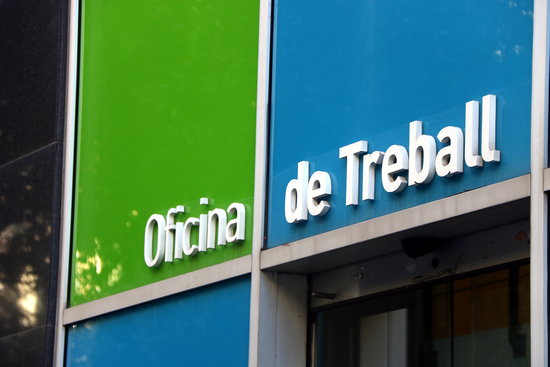 December 2019 has come to an end with 388,124 unemployed registered in Catalonia, 4,738 less than the same month in 2018.
The 1.22% decrease compared to the same time the year prior represents the lowest figure since December 2007, which saw the year end with 265,789 unemployed.
Most jobless in Catalonia are women: 218,520 versus 169,604. Of all of these, 27,165 are people under the age of 25.
The breakdown per economic activity shows that those with the greatest number of people out of work are in the service sector (281,202), followed by industry (43,475), construction (30,682) and agriculture (8,182).
Unemployment decrease in Spain
Spain as a whole experienced a similar drop overall at 1.21% compared to December 2018, with the number of unemployed at the end of 2019 totaling 3,163,605.
As in Catalonia, there are also more unemployed women than men: 1,835,209 versus 1,328,396.