UEFA president: Barça's referee payments case 'one of most serious matters' in football
FC Barcelona paid €7 million to former referees official and could be charged with potential continuous corruption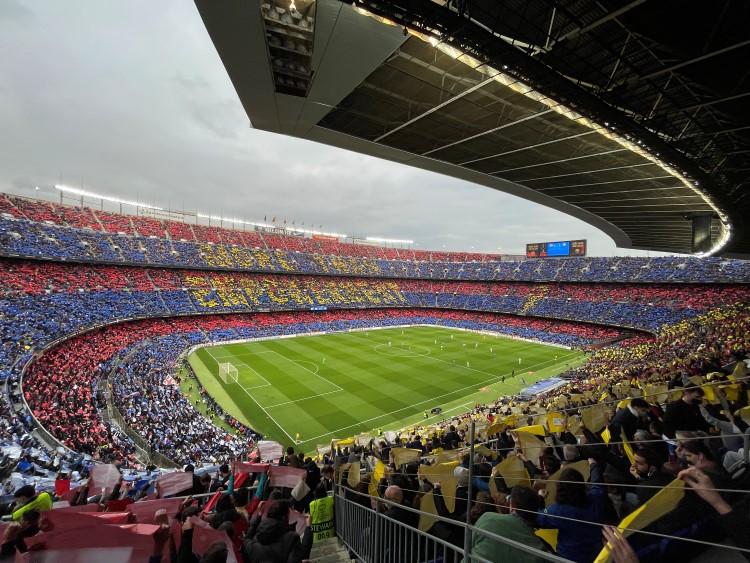 The UEFA president, Aleksander Čeferin, considers FC Barcelona's referee payments case, known as Negreira, very "serious." The case could even be considered "one of the most serious matters in football since I have been involved in the industry," he said to the Slovenian sports newspaper 'Ekipa.'
"At the level of the Spanish league, the matter has expired and cannot have competitive consequences, even though judicial proceedings are ongoing," he said in an interview published on Monday referring to the investigation opened by a court in Barcelona.
However, "nothing is time-barred at UEFA," Čeferin added days after the European football governing body opened an inquiry.
Barça are being investigated by a court over potential continuous corruption charges brought forward by prosecutors who believe the club paid to have "actions tending to favor" them in matches and competitions. Real Madrid are putting themselves forward as private prosecutors in the case, arguing they were victims of Barça's alleged wrongdoing, as will the Spanish Football Federation, and a group of Barça supporters.
Specifically, payments of €1.4 million the club made to former referees official José María Enríquez Negreira between 2016 and 2018 are being questioned after first being found and unaccounted for by Spain's tax authorities auditing Negreira and his company, Dasnil 95. Since 2001, the club is said to have paid the company €7 million.
The magistrate will also scrutinize former club presidents Sandro Rosell and Josep Maria Bartomeu. The fact that the charges made are 'continuous' as opposed to a one-off event mean that the potential penalties could be even larger.
Spanish Guardia Civil police will examine documents regarding the payments and the reasons why these were made. After that, the court will set a day to hear testimonies from witnesses and those under investigation.
Current FC Barcelona president Joan Laporta, who is under mounting pressure over the alleged payments, has made it clear that he will not step down.