UEFA open investigation into Barça's referees payments scandal
Catalan club paid former vice president of officiating technical committee some €7 million over 17 years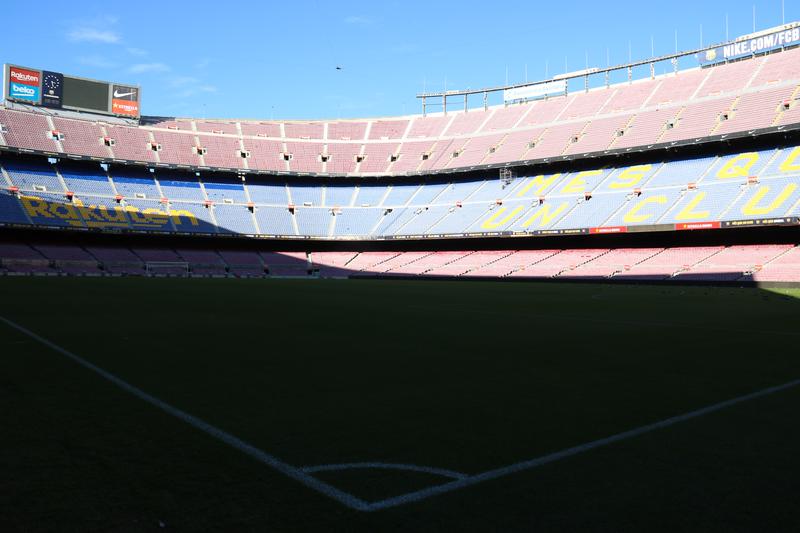 Europe's football governance body, UEFA, has opened an investigation into FC Barcelona over the ongoing referee payments scandal known as the 'Negreira case.'
UEFA are investigating a potential violation of the governing body's legal framework by the Catalan club.
A statement from the continental organization states:
"In accordance with Article 31(4) of the UEFA Disciplinary Regulations, UEFA Ethics and Disciplinary Inspectors have today been appointed to conduct an investigation regarding a potential violation of UEFA's legal framework by FC Barcelona in connection with the so-called 'Caso Negreira'.
Further information regarding this matter will be made available in due course."
Barça are being investigated by a court over potential continuous corruption charges brought forward by prosecutors who believe the club paid to have "actions tending to favor" them in matches and competitions. Real Madrid are putting themselves forward as private prosecutors in the case, arguing they were victims of Barça's alleged wrongdoing, as will the Spanish Football Federation, and a group of Barça supporters.
Specifically, payments of €1.4 million the club made to former referees official José María Enríquez Negreira between 2016 and 2018 are being questioned after first being found and unaccounted for by Spain's tax authorities auditing Negreira and his company, Dasnil 95. Since 2001, the club is said to have paid the company €7 million.
The magistrate will also scrutinize former club presidents Sandro Rosell and Josep Maria Bartomeu. The fact that the charges made are 'continuous' as opposed to a one-off event mean that the potential penalties could be even larger.
In principle, the payments were for reports on referees who would officiate Barça matches, while Joan Laporta has also given the reasoning that they were for reports on youth players across Spain.
Many outside observers are not convinced that the size of the payments involved corresponds to the works carried out, while Barcelona president Joan Laporta has for weeks promised to clear the club's name in a press conference, but more than a month after the first published reports of the payments came to light, that press conference has not yet taken place.
Laporta has filed numerous complaints against journalists for publishing information related to the ongoing legal case, as the president intends to defend the honor of the club. "This campaign has the objective of destabilizing the team in the short term, and in the medium term, controlling Barça," Laporta said. "There will be a time, and I'm looking forward to it, to explain to you who, why, and how they are orchestrating this campaign."
Enríquez Negreira himself told an investigation by Spain's tax agency that the payments to him for "technical guidance" aimed at ensuring that "refereeing decisions weren't going to go against them, that is to say, that there would be complete neutrality."
In their written document, prosecutors accuse Barça of having "reached and maintained a strictly confidential verbal agreement with Negreira, so that, in his capacity as vice president of the CTA and in exchange for money, he would carry out actions tending to favor FCB in the decision-making of the referees in matches that the club played, and thus in the results of competitions."