FC Barcelona museum moves to new temporary home
Interim exhibition space will open on former site of club ice rink on June 7 as building work at Camp Nou steps up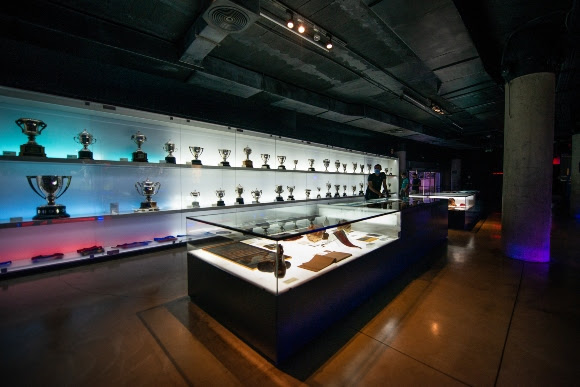 The FC Barcelona Museum will be temporarily moving to a new home within the Camp Nou complex, as building work on the stadium steps up.
The current museum will shut on May 28, before reopening on June 7 at a new location, which was previously the site of the club's ice rink.
The new exhibition space will occupy 2,400m2 and will welcome fans until the museum moves to its new permanent home at the remodeled Spotify Camp Nou in the 2024/25 season.
The temporary museum's main attraction will be a circular space with audiovisuals projected on to 6-meter-high walls, 78 meters long. The museum will also feature the 'Barça Immersive Tour', and an audiovisual space where virtual reality will help conjure up the experience of the new stadium.
The Barça museum has become the most visited museum in Barcelona and Catalonia and the third most visited in Spain over the course of its 39-year history, according to a press release from the club.
Champions
Last week, 76,000 Barça fans lined the streets of the Catalan capital for a triumphant open top bus parade celebrating the dual league title successes of the men's and women's teams.
Xavi Hernández's men won their first La Liga title in four years at RCD Espanyol's stadium on May 14.
Barça Femení wrapped up their fourth consecutive league title on April 30 and are still to play in the Champions League final on June 3 in Eindhoven, in the Netherlands, hoping to clinch their second continental trophy.