76,000 Barça fans line streets for triumphant open top bus parade
Men's and women's teams celebrate together after league title successes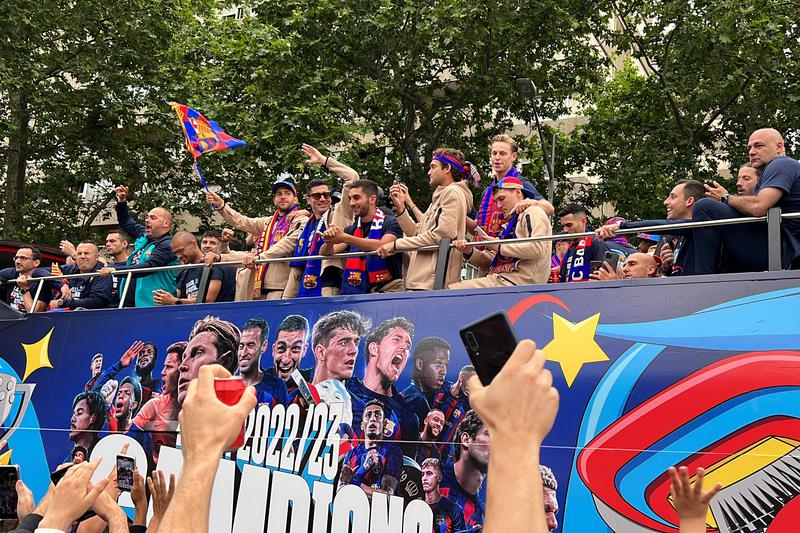 It may be Monday, but the weekend party mood continues for FC Barcelona and their fans.
Over 76,000 Culers, according to local Guàrdia Urbana police, have lined the streets to cheer on the open-top bus parade making its way through the city, celebrating the dual league successes of the men's and women's teams.
The champions' parade kicked off at 6 pm outside Camp Nou and ended around three hours later at Arc de Triomf.
Fans had been waiting for hours to celebrate the two league titles after yesterday's men's win against Espanyol de Barcelona football club in the RCDE Stadium, the other Catalan capital's team which was defeated 2-4.
The men's team had the 'La Lliga és nostra' (the league is ours) written all over the open-top bus. And the reality is that this was the first title many of the players have won. In fact, only five of the players know what it is like to win a title with Barça, and Xavi Hernández, the now coach and former player, was part of the team that saw all the winnings possible years ago.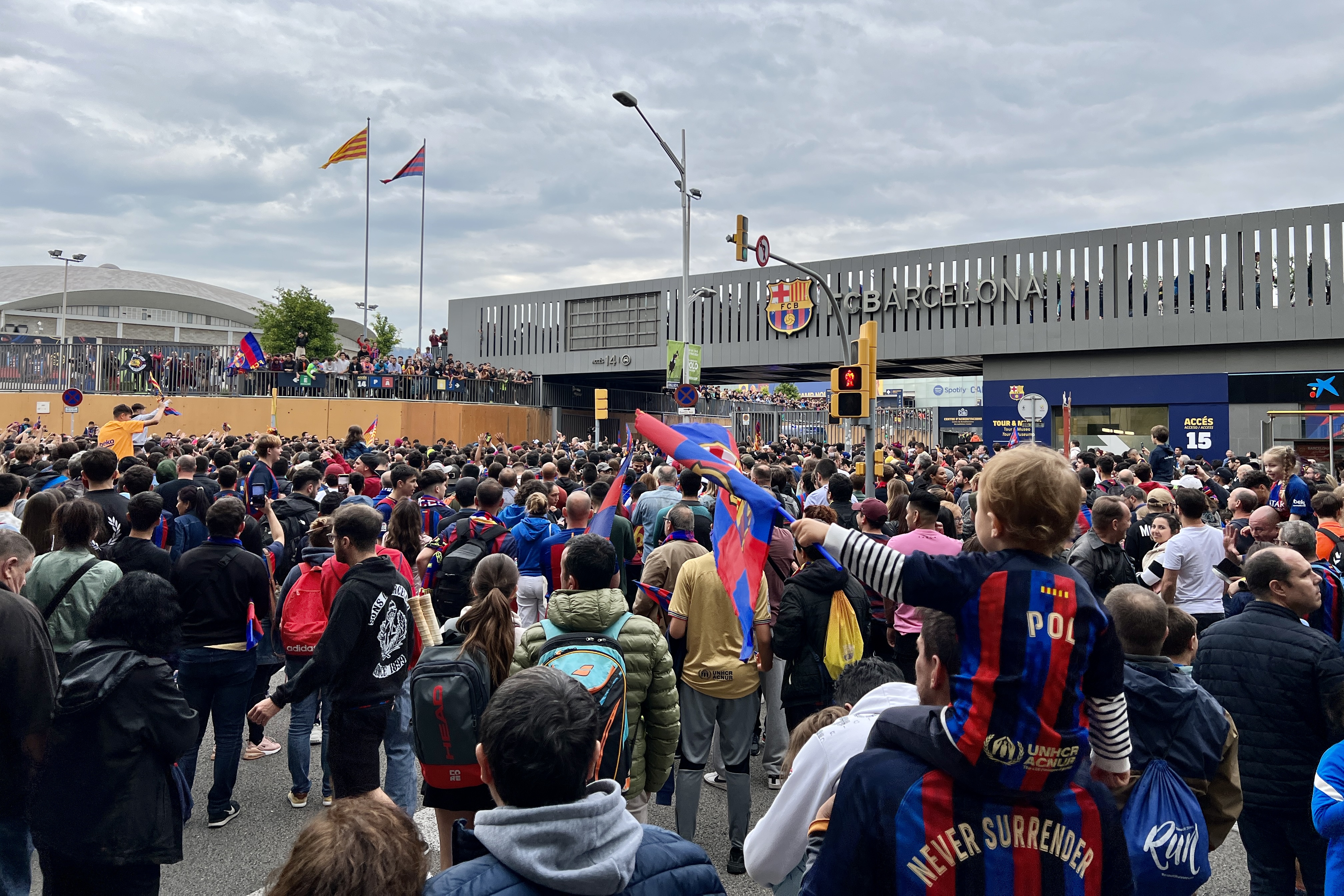 The celebrations caused some traffic disruption as the triumphant footballers and their coaches made their way along a 6.8-kilometer route.
Supporters consider the season "tough and challenging" but hope for "more victories to come."
The parade set off from Camp Nou and went along Arístides Maillol Street, Travessera de les Corts, Numància, Berlín, París, Balmes, and Pelai streets, before reaching Plaça Catalunya. From there, it went via Fontanella street, Urquinaona square, Trafalgar and Passeig de Sant Joan boulevard to Arc de Triomf.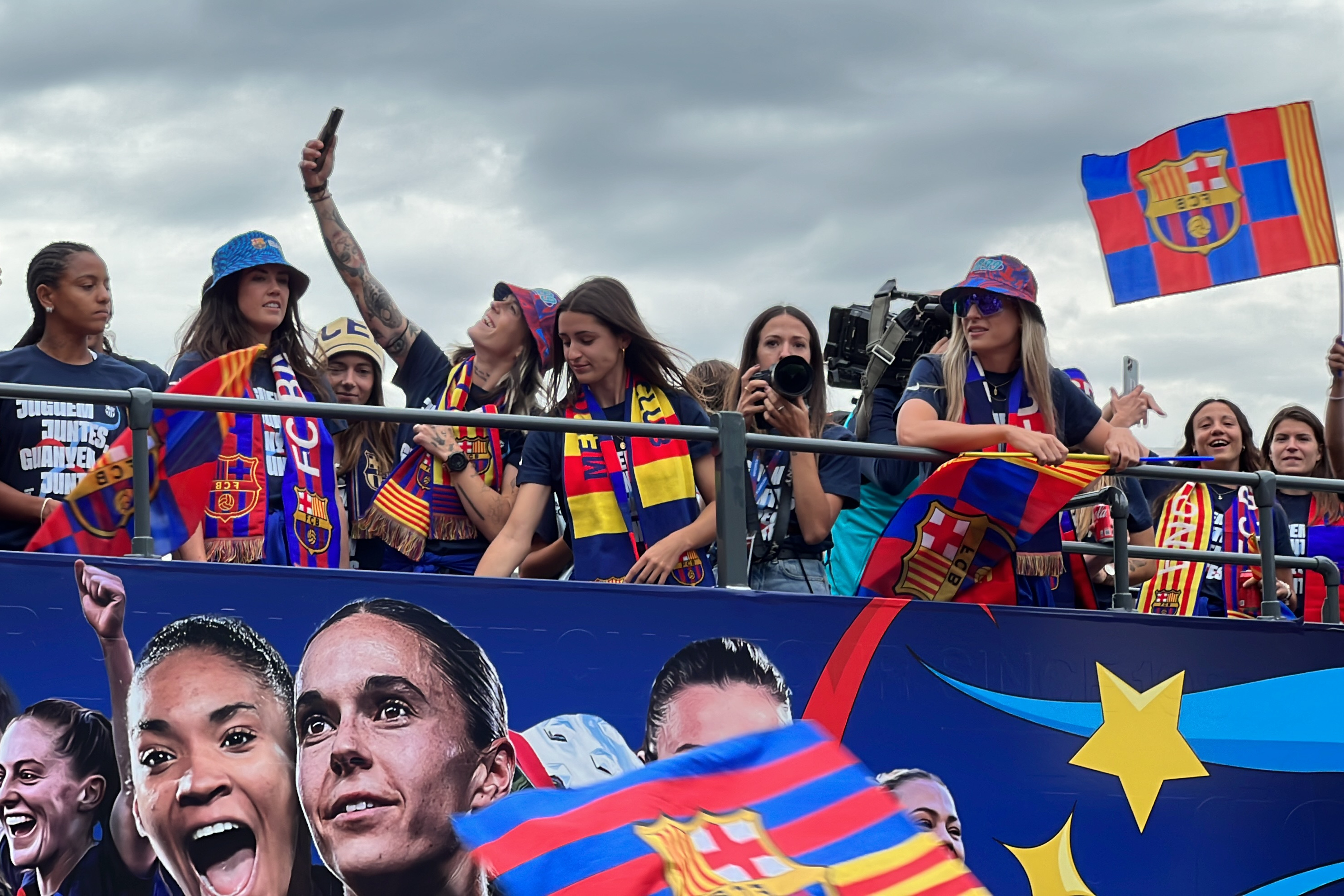 The atmosphere was festive and friendly, with plenty of children (and mums and dads) coming out to see their heroes.
There were chants for several of the players, including two-time Ballon d'Or Alexia, and one Lionel Messi, gone from Barcelona, but not forgotten.
The men's team will be able to continue celebrations until this weekend when the players will be facing Real Sociedad on Saturday at 9 pm in the Spotify Camp Nou. After this one, there will be a match on May 27 or 28, the date is to still be announced, which will be the last match of the team in the stadium before going to the Montjuïc Olympic Stadium next season.
League champions
Xavi Hernández's men won their first La Liga title in four years on Sunday at RCD Espanyol's stadium.
While they have no other competitive aims ahead this season, Barça's women are still to play in the Champions League final on June 3 in Eindhoven, in the Netherlands, hoping to clinch their second continental trophy. Barça Femení wrapped up their fourth consecutive league title on April 30.
Monday's joint parade featuring both teams is unprecedented in the club's history.