Mediterranean almost a degree and a half warmer than in 1970s
Sea level to rise by a meter by end of century as scientists warn of more extreme weather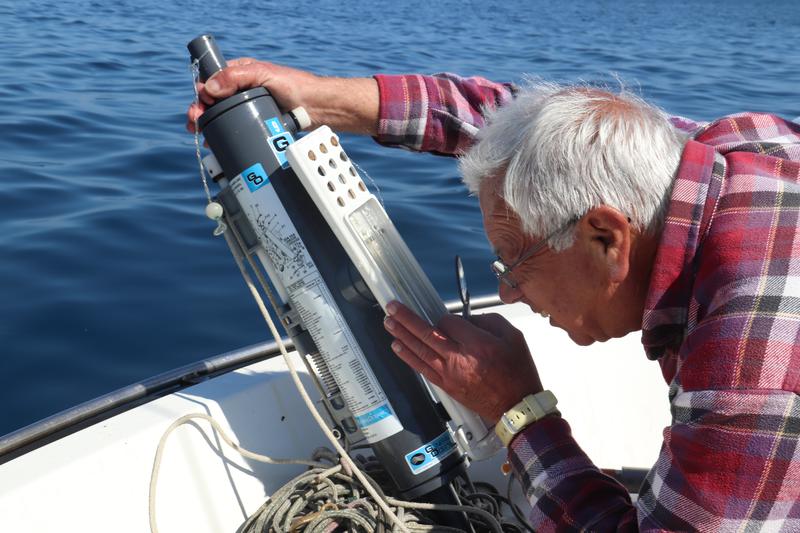 The sea off the Catalan coast is 1.4 degrees Celsius warmer than it was in the 1970s according to Catalonia's Meteorological Service (SMC), a phenomenon that has also been occurring in other parts of the Mediterranean and the world.
This means temperatures in the Mediterranean could increase three to four degrees more by the end of the century, SMC climate scientist Marc Prohom estimates.
"This is a significant temperature increase over a short period of time. It has never happened before," Prohom told the Catalan News Agency (ACN). "This is serious and will have a very strong impact on marine ecosystems ."
This month has already been half a degree to a degree warmer than it should be due to global warming and "not the result of natural variability," Prohom said.
Rising sea levels
Warming temperatures are set to force sea levels to rise by a meter by the end of the century. This will likely affect "more exposed" areas the most, such as river deltas.
In l'Estartit in the Costa Brava, the sea level has already gone up "half a foot" in the past 30 years, says meteorologist Josep Pascual. The coast has been losing half a meter of beach per year, and since 1990, the town has lost 15 to 20 meters of beach.
"Tropicalization" of ecosystems
Increasing sea temperatures have led to higher mortality rates among marine animals, more migration to different latitudes, and a proliferation of exotic species.
Warmer water also increases acidity levels which harms species with skeletons and shells as it reduces their ability to absorb calcium.
Pascual, who has been recording sea temperature levels near the Medes Islands off the coast of l'Estartit in the Costa Brava since 1974, describes this process as the "tropicalization" of the Mediterranean's biodiversity.
This has forced some species that once inhabited more southern waters, like the loggerhead sea turtle, to migrate north "because their natural habitats are too hot."
More extreme weather
Scientists warn that increasing sea temperatures also lead to an increase in extreme weather phenomena as warmer waters mean more humidity which in turn means more evaporation, making bigger and more violent storms all the more likely.
According to Prohom, there could be a considerable increase in the number of extreme weather episodes in the Mediterranean, similar to the Caribbean, if temperatures rise another 3º to 3.5ºC by the end of the century.