European Commission reiterates support for Barcelona after MWC cancellation
Digital policies minister underlines government's backing of European model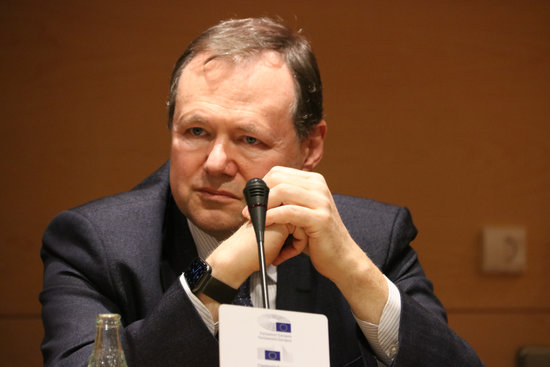 The European Commission has reiterated its "support" for Barcelona following the cancellation of the world's largest mobile industry trade fair, the Mobile World Congress, in the presentation of its digital strategy on Monday in the Catalan capital.
The Commission's Director General, Roberto Viola, cited the example of the European funding of the Barcelona supercomputer as demonstration of the support for the Catalan city, and called it "the largest investment in a scientific infrastructure ever."
According to him, Barcelona is among the three cities that receive the most funding from the Horizon 2020 research program.
Government in line with Brussels
Catalonia's minister for digital policies, Jordi Puigneró, also spoke at the event, and gave support to Viola, saying that the work carried out in his ministry is in line with that of Brussels. The politician underlined his belief that Europe should create a "third model" of digital transition, alternative to the US and China, specifically a "citizen-centered" model.
This would differ from the US's model of focusing on businesses, and China's state-run digital policy centered around the government.
He also said that in the last two years the government has made progress in the "deployment of digital infrastructures" as never seen before. Puigneró says the government has put "citizens at the center" of its policy, and has prioritized making Catalonia "a cyber-secure territory."
"Digital divide" leading to inequality
In turn, Barcelona's Deputy Mayor for digital transition, Laia Bonet, reiterated overall support for Brussels' strategy, but called on other authorities to take into account the "social costs" that it may have.
According to her, the "digital divide" that is leading to social inequalities between citizens is already being seen.
In addition, she urged the EU to maintain "democratic rigor" with accountability for automated systems such as algorithms, and also called for a "single data market," in which not only is there an exchange of data from the public to the private sector, but also vice versa.