Coronavirus strain from Catalan farms accounts for large share of Europe's new cases - study
SARS-CoV-2 variant most prevalent in UK, Spain, Ireland, Switzerland, and France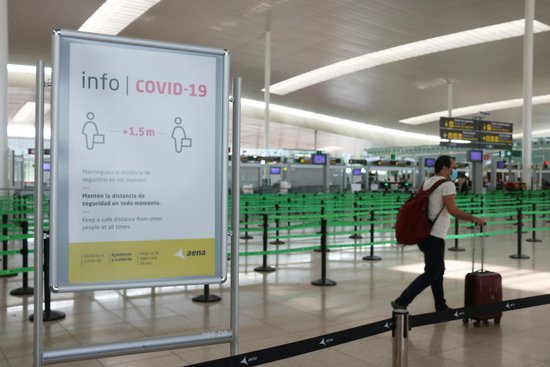 A coronavirus strain that presumably originated among farm workers in Catalonia and the neighboring region of Aragon last summer has spread through much of Europe and now accounts for a large share of new cases, a study has found.
Named 20A.EU1, the new variant accounts for 80% of new infections in Spain and a similar percentage in the United Kingdom. It represents 60% of new cases in Ireland and up to 40% in France and Switzerland.
The study by an international team of scientists, which has not been peer reviewed yet, suggests that people returning from holiday in Spain last summer played a key role in transmitting this strain of the virus, which is linked to super-spreading events among agricultural workers during the fruit harvesting season.
SARS-CoV-2, the virus that causes the Covid-19 disease, has developed into a dynamic ensemble of variants, each one carrying genetic mutations that occur by chance and that make them unique.
Some mutations have no obvious effects, while others can make the virus more contagious, which could explain why some strains are more successful than others, or lethal.
According to the study, there is no evidence suggesting that the genetic mutations of 20A.EU1 caused its spread, which could be explained by epidemiological factors.
As tweeted by Emma Hodcroft, one of the researchers, the prevalence of 20A.EU1 points at a series of human failures, such as ineffective travel screening and quarantine during the summer holidays.