Catalonia's Hipra expects EMA authorization for its Covid vaccine in November
Pharma firm says doses would be available at less than €10 each immediately after European authority greenlights it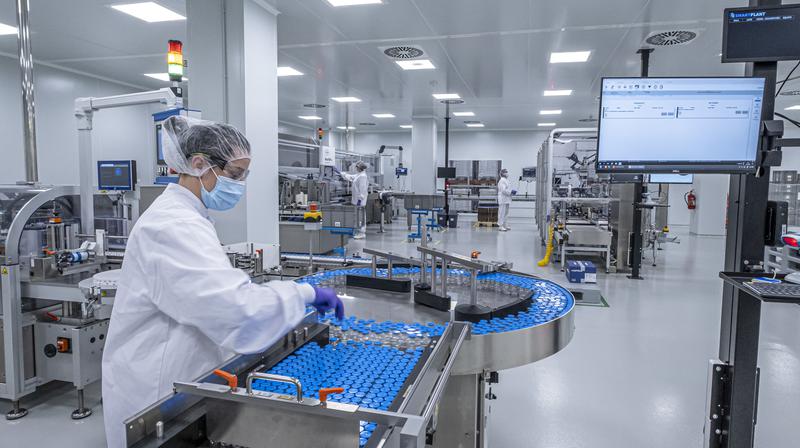 The Catalan pharmaceutical company Hipra expects to receive the European Medicines Agency (EMA)'s authorization for its Covid-19 vaccine in November.
In a press conference in Brussels on Tuesday, the company's leadership explained that they aimed to commercialize it in July, but the European authority required further information which led to delays.
Indeed, Spain's science minister, Diana Morant, said in April that they expected the whole process to end in June.
Hipra's protein-based vaccine is intended to be used as a booster for adults who have already been fully vaccinated with other jabs.
The company has its headquarters in Amer, near Girona in northern Catalonia, and almost all the components of their jab against the pandemic have been manufactured in Europe.
Thus, they accused the EMA of not prioritizing "strategic autonomy," given that the whole procedure between the first tests and the authorization will have lasted two and a half years if greenlighted in November.
In August 2021, the first clinical trials on humans took place, and its production began in early 2022.
14 EU countries interested in buying it
The executive deputy president at Hipra, Carlos Montañés, told the press that once the EMA allows the use of their jab, it will be commercialized immediately, adding that 14 EU member states have shown interest in buying doses. Each of them will cost less than €10.
Yet, Hipra could also sell beyond the Union's borders as some countries in Asia, the Middle East, and Latin America have also expressed interest. "We hope we can sell outside the EU, but for the time being, we think it is easier to commercialize the product in those countries that have shown a real interest in buying it," said Montañés.
The Covid-19 vaccine is using a recombinant protein different from the messenger RNA jab of Pfizer.
According to the company, doses can be stored at between 2°C and 8°C, so they do not need to be frozen, which "eases the logistics."
Hipra's officials also said that side effects are lower with their jab and the immunity is longer than with others.