Rollout for Covid vaccine fourth dose to begin on September 26
Care home residents and people aged 80 and over will be first to receive jab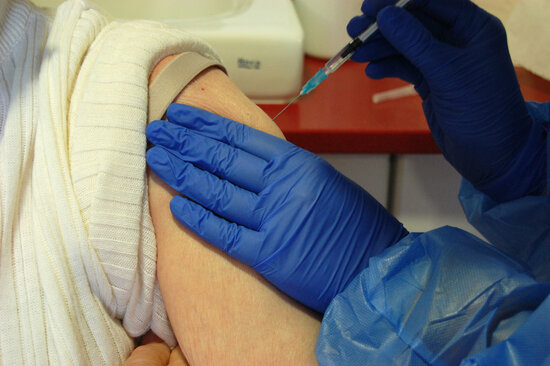 The rollout for the Covid-19 fourth dose will begin on September 26 in Spain, as announced by the Spanish health ministry on Thursday.
Care home residents and people aged 80 and over will be the first ones to receive the jab, taking into account their degree of vulnerability.
Those over 60 could receive the dose before the end of the year, as stated by the same ministry in July.
Catalan vaccine Hipra
In August, Catalan health minister, Josep Maria Argimon, did not rule out the Catalan Covid-19 Hipra as one of the brands that could serve for the rollout of the fourth dose. At the moment, it is waiting for authorization from the European Medicines Agency (EMA).
In late March, the European authority started a rolling review of the vaccine, made by the Catalan pharmaceutical corporation of the same name.
Hipra stated in July that the jab is responding well to the Omicron subvariants (BA.2 and BA.4/BA.5) that appeared in summer.
As for the annual flu vaccine rollout, it will begin on October 17, according to the same sources.