Catalonia to launch second nanosatellite into space on December 6
'Menut' will focus on climate change and is set to be launched from Florida on a SpaceX rocket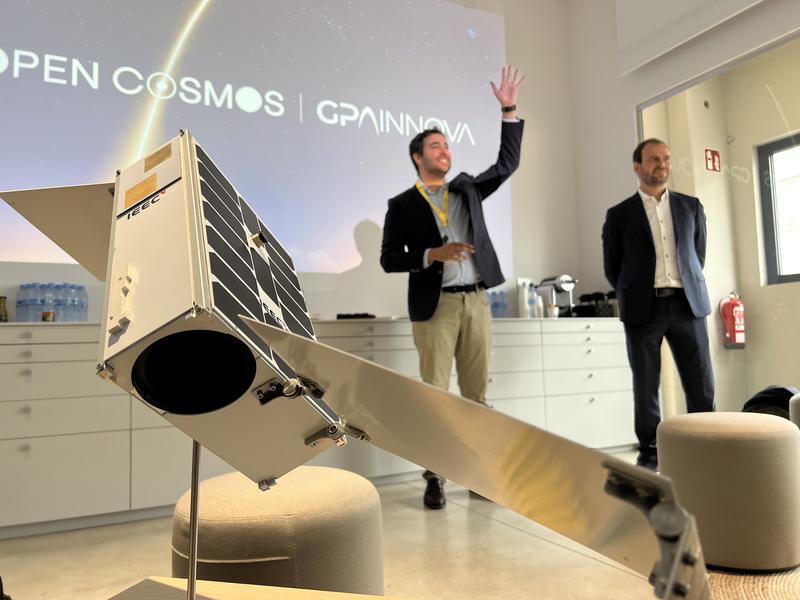 Catalonia is set to launch its second nanosatellite into space on Tuesday, December 6 from Florida, on board a rocket owned by American company SpaceX.
'Menut' will focus on climate change, as opposed to its predecessor 'Enxaneta,' which aims to improve IoT (Internet of Things) connectivity and collect data from about 100 sensors spread across Catalonia, monitoring water levels in rivers, pollution, and wildlife.
'Enxaneta,' named for the small child who climbs to the top of Catalonia's traditional 'castellers' human towers, was the first of six nanosatellites put into orbit on March 2021 as part of the government's new space strategy.
Last year, the government launched the nanosatellite from the Baikonur Cosmodrome in Kazakhstan, thanks to the collaboration with a Russian company.
This time, the war in Ukraine forced authorities to look for another launchpad.
Catalonia's second nanosatellite was named 'Menut', which means 'small' in Catalan after almost 20,000 children voted on what it should be called. The vote was organized by the Catalan public broadcaster's InfoK news program for children on the Super3 channel.
The new nanosatellite, which alongside the first nanosatellite 'Enxaneta' cost €1.7m, will be used to focus on the fight against climate change.
'Menut': a new future
Catalonia's second nanosatellite has been manufactured by Open Cosmos and here in Catalonia, the space industry employs around 7,500 people.
"I am confident there is going to be continuity," David Ferrer, Catalan digital policies secretary, said on Tuesday after Junts per Catalunya left the government. Until now, the digital policies minister was now former vice president Jordi Puigneró, who was sacked by Catalan president Pere Aragonès.
"The 'New Space' strategy was greenlighted by the whole government, so as it is on the cabinet's plan I believe it will continue to be in place," Ferrer added.
'Menut' has been undergoing extensive functional and optical tests these last few days as Open Cosmos confirmed on Tuesday.
During this week, Catalonia's second nanosatellite will travel to the United States of America where it will join the 'Open Constellation' project.
The initiative has been organized by the manufacturer to launch several observation satellites from different organizations, countries, and companies into space.
Filling the Sink podcast
For more on the nanosatellite and the Catalan Space Agency, listen to the episode of our podcast Filling the Sink on the topic: