Catalan TV to conduct 'first 5G immersive sport experience' from Superbike World Championship
Race at the Circuit de Barcelona-Catalunya will be broadcast on Esport3, TV3.cat and the TV3 app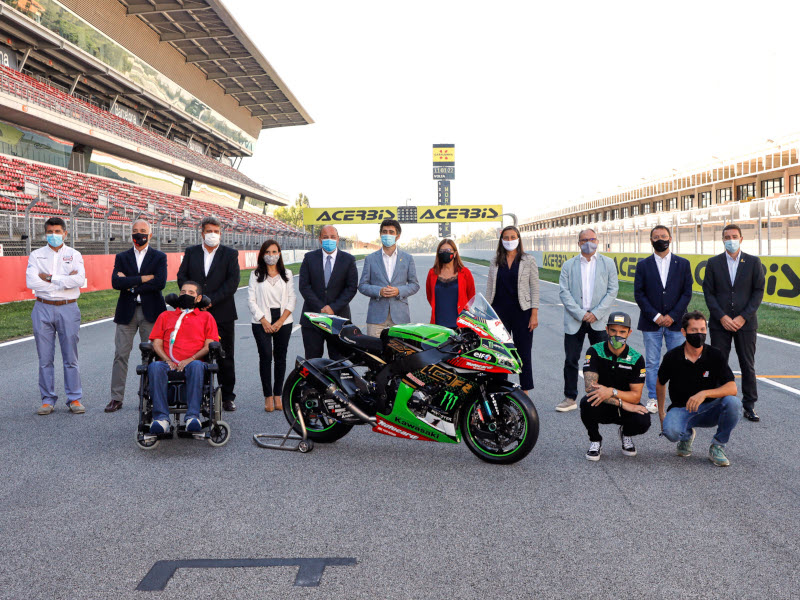 Catalan public television channel TV3 will conduct "the first 5G immersive sport experience" this weekend, during the sixth edition of the MOTUL FIM Superbike World Championship (WorldSBK), taking place for the first time at the Circuit de Barcelona-Catalunya from September 18 to 20.
The 5G tests are the result of an initiative between the Catalan government, Circuit de Barcelona-Catalunya and the Catalan Broadcasting Corporation (CCMA), within the framework of the Barcelona 5G consortium.
Also collaborating on the project are the Guttmann Institute of Barcelona, the Institute of Industrial Computing (IRI-UPC) and Barcelona-based audiovisual company Kataclack.
Vodafone will provide 5G service along the racetrack's main straight and in the box area, where the tests will be performed.
Six wireless television cameras will send the race video signal through the 5G network. The live signal will be broadcast remotely, from the cloud.
The nature of a superbike speed race is ideal for testing the features and new possibilities of 5G (image quality, special effects, low latency, etc.) in a real case of televised transmission.
Innovative cameras
One of the six cameras will be a GoPro, controlled remotely by Armando Folgado, an expert in the motoring world, live from the Guttmann Institute, using special glasses and a screen designed by IRI-UPC.
A 360º camera installed by Kataclack on the track's main straight will allow viewers at home to select the view they want through TV3's YouTube channel.
On Saturday and Sunday, CCMA will broadcast the WorldSBK races through the Esport3 television channel, the website TV3.cat and the TV3 app, all using 5G technology.
Other 5G projects underway in Catalonia include augmented reality on the Barcelona Tourist Bus, and connecting police and doctors in emergency situations, while in May president Quim Torra announced that the second longest fiber optic cable in the world will connect with the country from 2023.