5G technology now powers augmented reality on Barcelona Tourist Bus
Projections on a transparent screen gives visitors information on landscapes and monuments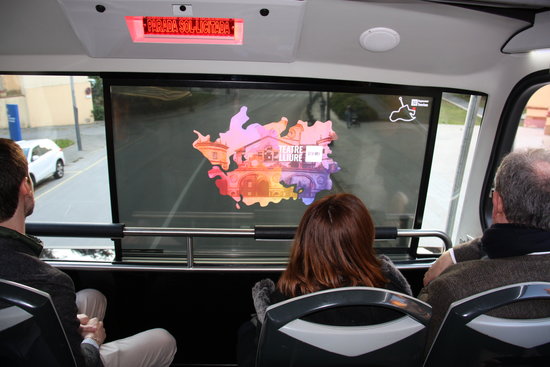 The Barcelona Tourist Bus can now offer immersive content to its customers, using augmented reality powered by 5G technology.
In a world-first, tourists will be shown augmented reality projections on a transparent screen giving them information about the point of interest being passed at any given moment. The geolocated images are superimposed on the landscape or on the monuments themselves.
The project was born with the aim of improving the experience and using augmented reality to complement the audio guide giving people information about the traditional routes around the city.
The content broadcast on the interactive screen tells the story of Barcelona and some cultural features of each part of the route that the vehicle makes.
The 5G projections were developed by the companies Mediapro, Telefónica and the Transports Metropolitans de Barcelona (TMB) Group.