Gerard Piqué retires from football anticipating future Barça presidential bid
'I was born here and will die here,' says defender emotionally to enthusiastic crowd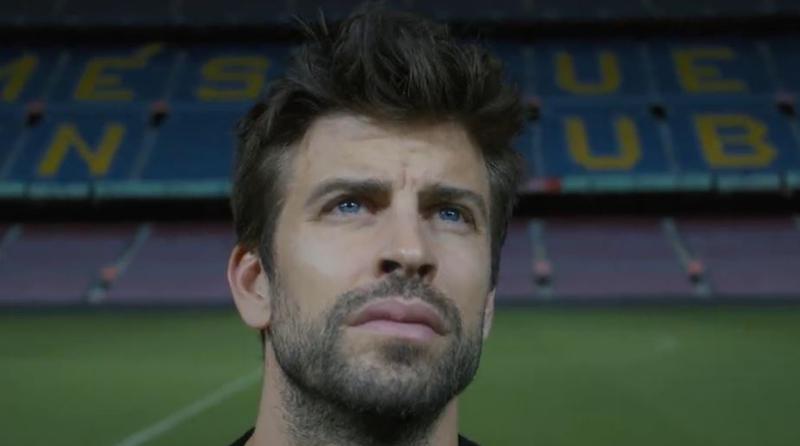 Gerard Piqué retired from football on Saturday at Camp Nou vs Almería.
Part of the starting lineup in his last game, he played for 85 minutes before being substituted, which prompted a long standing ovation from the fans.
The played, who has changed how defenders play football over his career, got emotional not only at that moment, but also when the match ended and everyone at packed Camp Nou wanted to hear him.
"My grandad made me Barça member the day I was born. I was born here and will die here," he said to the crowds, anticipating his future bid for FC Barcelona's presidency.
"When you get older you realize that sometimes, loving is letting go. And a relationship of so much love between Barça and me deserved a break, but I am sure I will be back in the future."
Fans were enthusiastic and also his teammates supported him, forming a passageway for Piqué.
On Thursday, he caught fans by surprise and announced his retirement for this weekend.
"I've always said that there would not be any other team after Barça," he said in a video he posted on Twitter. "And that's how it will be."
"Barça has given me everything. You, culers, have given me everything. And now that all that kid's dreams have come true, I want to tell you that I've decided that now is the time to bring this journey to its end."
A successful career
Piqué has won 8 Spanish football league titles with Barça as well as 6 Supercups, 7 Copas del Rei, and four Champions Leagues.
He also won a Premier League and one of his European crowns with Manchester United, where he played from 2004 to 2008 before returning to the Catalan capital.
The player is known for his outspokenness and has not been one to shy away from speaking candidly about rivals Real Madrid or Espanyol before or after games.
Piqué caused a stir for expressing sympathy with the Catalan independence movement, stepping down from the Spanish national team after repeatedly being booed on the pitch.
In recent years, he has embarked on business ventures, such as sports media group Kosmos Holding, with which he has reorganized the Davis Cup tennis tournament.
Piqué, who was given a €2.1m fine for unpaid tax in 2019, recently split with Colombia superstar Shakira.
He is also rumored to be eyeing the FC Barcelona presidency.