La Liga and ACB leagues to allow fans 'as normal' next season
Men's professional football and basketball top tiers had only accepted up to 1,500 supporters in last matches and only in some areas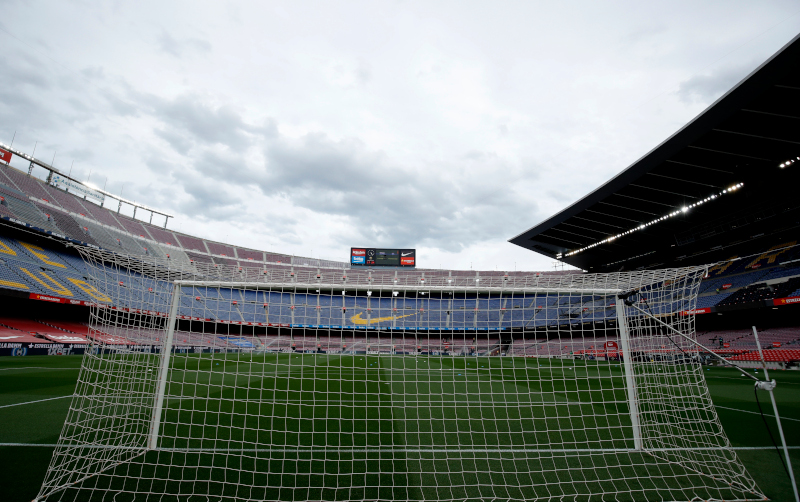 Spain's La Liga football and ACB basketball professional leagues will allow fans "as normal" when the next season starts in August and September respectively.
The men's professional football and basketball top tiers had only accepted up to 1,500 supporters in the last matches of 2020-2021 and only in some areas.
Catalonia in charge of establishing capacities
One of the measures approved by the Spanish cabinet meeting on Thursday was removing an article of the 'new normality' decree-law removing the capacity restrictions on fans applying to the competitions managed by the Superior Sports Board (CSD), that is, the first two tiers of the men's football and the top one of the men's basketball.
Now it will be up to the regional governments, such as Catalonia's, to establish what percentage of the total capacity is allowed.
Following the regulations approved also on Thursday, fans in open-air football stadiums will be able to remove their face masks as long as they are seating and respecting the 1.5-meter safety distance. Yet, those attending basketball games, indoors, will have to wear it at all times.
Attendees so far only in a few playoff games
In Catalonia, attendees were allowed only in June, for two promotion playoff matches of Girona FC in football, and some playoff games of Joventut Badalona and FC Barcelona in basketball.
CSD decided to allow the public back into sports arenas for playoff games in professional football and basketball on June 2 in areas including Catalonia. Authorities allow 1,500 people for football and 1,000 for basketball arenas. They had already allowed it for areas with lower Covid-19 risk.