Fans to return to stadiums across Spain in regions with low Covid incidence rate
Catalan teams won't yet be able to play in front of their supporters, but criteria could be determinative next season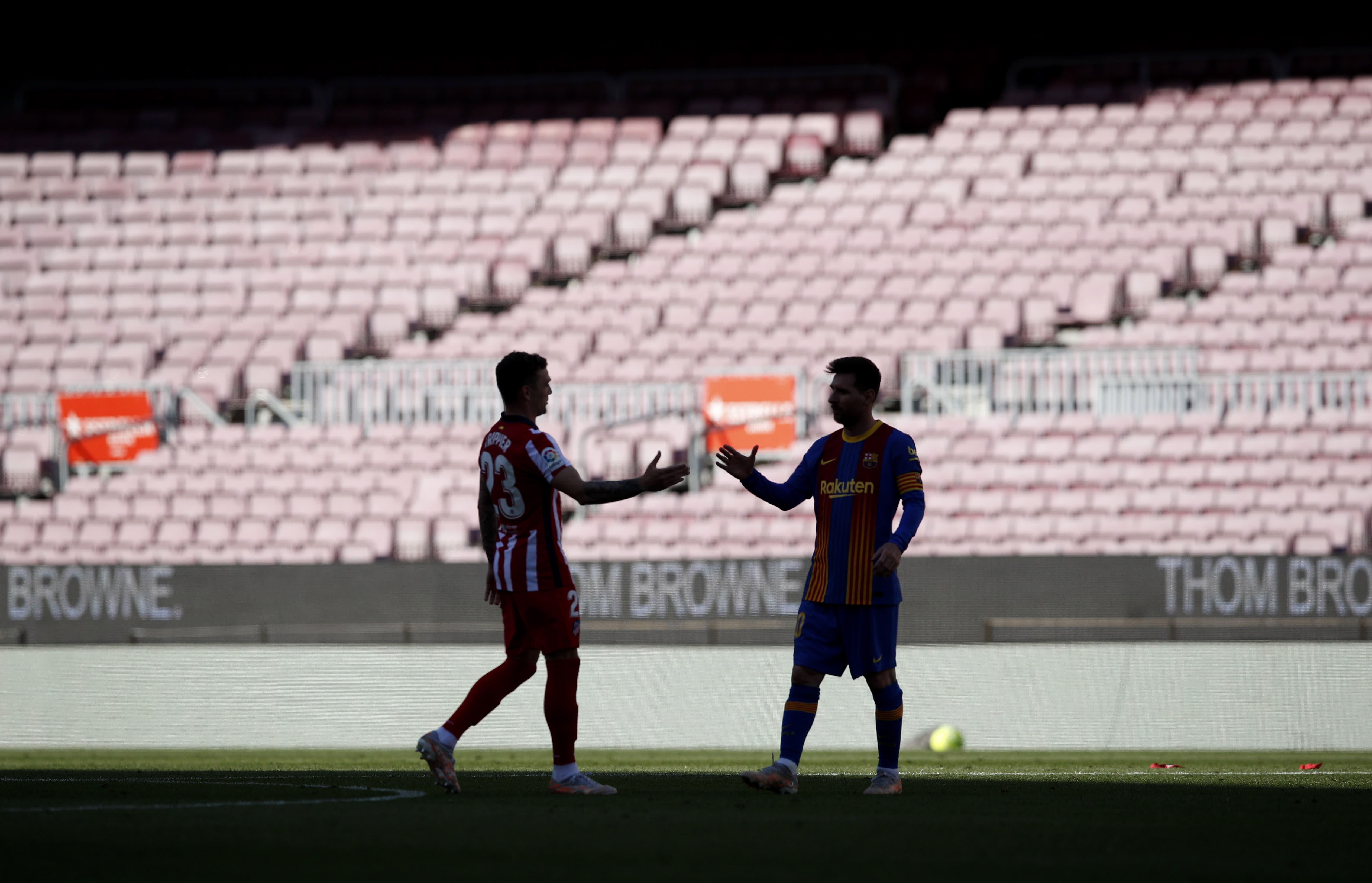 Fourteen months after the stadiums and arenas of La Liga and Liga ACB last saw fans experience the thrill and excitement of their teams, we may soon see supporters celebrate with their idols once again.
The Spanish government has given the green light to the return of fans into stadiums at professional football and basketball games. The announcement was made by Spanish culture and sports minister José Manuel Rodríguez Uribes after the interterritorial council meeting.
However, stadiums will only be open to supporters in regions that qualify as 'phase 1' epidemiologically, meaning they have an incidence rate below 50 per 100,000 inhabitants for the prior 14 days.
The same criteria could also be used to determine which grounds can accommodate fans next season. Authorities emphasised that the decision to allow the return of the public into arenas will be constantly reviewed "game by game."
At the moment, Catalonia does not fall into this category, meaning Barça, Espanyol, Girona, Sabadell, Joventut de Badalona, and Manresa fans won't be able to see their team in person this season.
The rule will only definitely apply for supporters in Valencia, Galicia, Extremadura for now, while Murcia and the Balearic Islands could qualify but the Spanish government has not officially ruled on these territories yet.
Maximum capacity will be 30% of the ground's capacity with a limit of 5,000 spectators. Only home fans will be allowed into games.
A safety distance of 1.5 metres must be maintained at all times between everybody in the stands.
Supporters will be divided into different sections and given staggered entrance and leave times to avoid crowding at the doors.
Eating food, drinking anything except water, and smoking will be prohibited.
Temperatures will be checked upon entry, and all supporters will have to wear an FFP2 mask without a valve at all times.