Huge challenges on and off the pitch lie ahead for Koeman and Barça
If Dutchman succeeds as manager, he may only be able to paper over deep-rooted, institutional cracks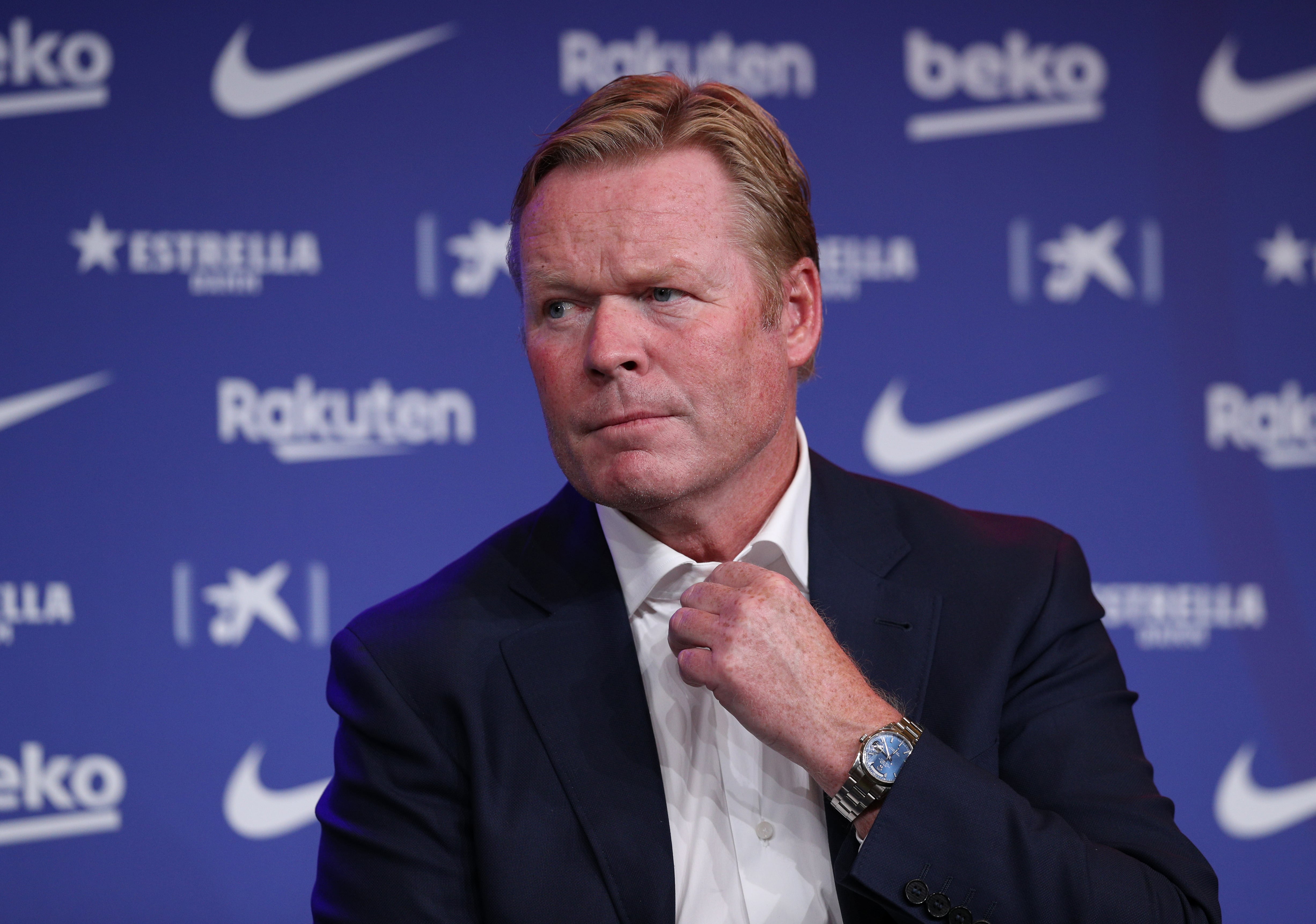 The size of the task ahead of Ronald Koeman as the new FC Barcelona manager is not lost on the Dutchman, and in his first press conference as Barça boss he was quick to warn any potentially complacent stars that he will show them the door if they do not show him the commitment he requires.
The scorer of the goal that clinched Barça their first European Cup back in 1992 has called for a "different image" than the one shown against Bayern in the 2-8 mauling that Gerard Piqué described as "rock bottom" in post-match press comments.
Koeman, like club president Josep Maria Bartomeu earlier in the week, admitted that changes in the squad will be needed, but he stopped short of mentioning any specific names.
What is certain is that huge challenges lie ahead for FC Barcelona, not only on the pitch but off it too, as the institutional and sporting crises have fed into one another to create the maelstrom of disaster that culminated into the 2-8 hammering at the hands of Bayern Munich.
On the pitch, the top level of European football already looks like it has passed Barça by, with the best teams now employing an aggressive press to force opponents into making mistakes. Guardiola's Barça of a decade ago used to have a policy of winning possession back within seconds of losing it, but the spine of that team is very similar to the spine of this team, only now much older and slower than before.
Selling aging stars
The current spine of the team, including Piqué, Busquets, Messi, and Suárez, are undoubtedly hugely talented, but technical ability alone is no longer enough to lift the Champions League. The best teams across Europe combine it with an athleticism and aggressivity that looks completely alien to this iteration of the blaugrana.
Off the pitch, Bartomeu has spoken about a small list of "untouchable" squad members, those who won't be considered for sale, notably leaving out of the list Gerard Piqué (33 years old), Sergio Busquets (32), Jordi Alba (31), Luis Suárez (33), Arturo Vidal (33), among others.
If offers come for these players, Barcelona are listening. But, before that, where are these supposed offers expected to come from?
What kind of market is there, in the age of restricted budgets due to a global pandemic and recession and during a time no fans can attend games to increase gate receipts, for a string of players whose best days very clearly appear long behind them, who have just embarrassed themselves on the biggest stage, who are earning enormous wages? They all have contracts in place to continue earning those wages, so nothing is forcing them to leave yet, either.
Even if Bartomeu does find buyers, surely any purchasing club has the stronger negotiating hand now that the president has publicly called these players out and very openly wants to get rid of them, meaning any incoming fees could be reduced.
Institutional crisis
In an interview with club media this week, club president Josep Maria Bartomeu insisted there was no institutional crisis at Barça. He had done so in the same week as firing his sporting director, calling presidential elections early, while also watching Neymar and Coutinho reach the Champions League final - one player his poor management let slip away from their grasp that they've desperately been trying to replace since, the other the most expensive signing in their history, meant to be one of the replacements, but that they couldn't find a way to fit in the team.
Barcelona's second and third most expensive players in their history - all three in some way were hoped to fill the hole that Neymar left - started the Champions League quarter-final on the bench. Griezmann got on for some very ineffective minutes - his season has been similar to Coutinho's time at Barça, with managers unable to make him fit in the team - while Dembélé didn't get on the pitch at all.
Perhaps most humiliating of all is the fact that Coutinho did play in the game, and managed to score two goals and set another up - the only problem being they were all scored against Barcelona.
Scandals and resignations
Earlier in the last season, the "Barçagate" scandal could have been enough to see many other presidents ousted. It was discovered that a social media company, I3 Ventures, was reported to have been hired by Bartomeu to put out stories damaging the reputation of perceived enemies, including current players such as Lionel Messi, past legends, and former presidents. As well as that, the company's responsibility was also said to be to post positive messages about the current management of the club.
If such actions weren't scandalous enough, it was discovered that the payments made to this company were staggered and divided in such a way that the amount of money in each case fell just below the threshold amount that needed to be approved by the board. This way, the board never knew about the contract or the payments.
In April, a spate of board members resigned from their positions en masse, including the man who was expected to be Bartomeu's continuity candidate in the next presidential election, all citing a lack of trust in the current leadership of the club for scandals like "Barçagate."
Elections called early
These scandals and years of disastrous mismanagement has led to Bartomeu bringing the next presidential elections forward. In the wake of the historic 2-8 thrashing, they were moved from next summer to March 2021.
On one hand, he argues that if elections were called immediately, the next season could essentially be written off as it would not allow enough time for any new board the time to set things in place in order to make the 20/21 season in any way successful.
However, it is also convenient for Bartomeu that March elections gives him this summer transfer window plus next January to try to sell as many players off as he can, in order to balance the finances at the end of his mandate.
"I hope some good comes of this," Gerard Piqué said in an interview following the crushing 2-8 defeat. "I think the club needs changes and I'm not talking about the manager or the players; I don't want to highlight anybody. I think structurally the club needs changes of all types. No one is irreplaceable."
Victor Font is expected to be a candidate in the next elections. He has promised that even if Koeman were to win the treble, he would still be installing his preferred choice as the next coach: club legend Xavi Hernández, who would represent a return to their Cruyffist religion that many fans would embrace.
There is a lot wrong at FC Barcelona at the moment, and if Koeman can succeed as manager, it will likely just paper over the deep-rooted cracks temporarily.