FC Bayern Munich vs FC Barcelona: The most difficult of starts
FC Barcelona begin the 2013/14 preseason with a friendly against the reigning champions of Europe, Bayern Munich. Pep Guardiola and Thiago Alcántara, now on the bench and in the midfield of the German team, will face off against their ex-team. Barça is made up of 12 first team players and 11 Barça B players. After the match against Bayern, the Catalan team will travel to Oslo.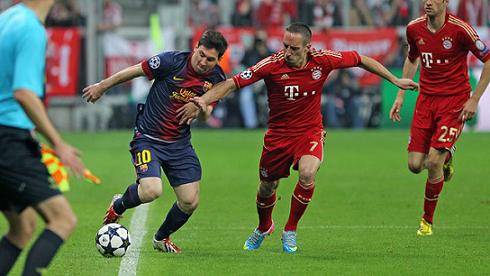 Barcelona (ACN).- Today is the day. Barça will begin the 2013/14 preseason with a friendly away to the reigning champions of the Champions League, Bayern Munich. The Blaugrana were scheduled to start their preseason this past Saturday in Poland, but the match was postponed after news of Tito Vilanova's departure was made public. His successor, Gerardo 'Tata' Martino, has yet to take control of the team.
With that said, Barça are starting their preseason in atypical fashion and against the most difficult of possible rivals. This Bayern team won it all last season and this summer they've reinforced the team with the signings of Pep Guardiola as manager, and the midfielders Thiago Alcántara and Mario Götze. It will be a replay of last season's Champions League semi-final, where the Germans easily defeated the Catalan side. Even though it's a friendly (the Uli Hoeness Cup), there are many incentives to win.

12 first team players available

Barça travel to Munich without 11 of the internationals who participated in the Confederations Cup. Therefore, Jordi Roura only has 12 first team players are available for selection. In addition to the first team players, 11 Barça B players have been named to the team for the match against Bayern.

Bayern Munich are very prepared for the match. All of Guardiola's men will be available for selection, and they've played a total of six matches so far this preseason.

Next stop, Oslo

After the match in Germany, Barça will travel to Norway. On Saturday the Blaugrana will face Valerenga in Oslo.