Catalan News invited to vote in Laureus World Sports Awards
The honours recognize outstanding individuals and teams from across the globe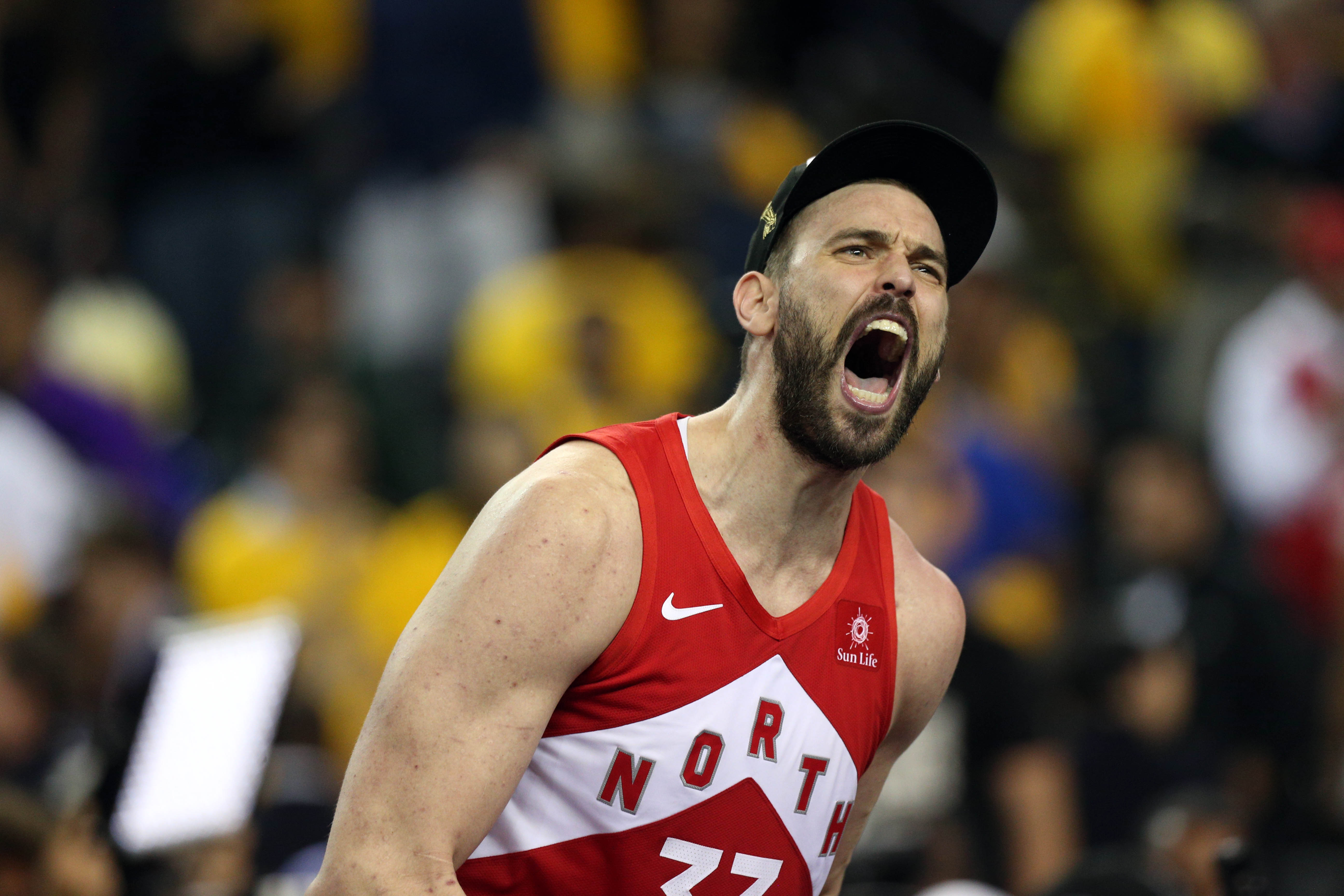 Catalan News have been invited to take part in the voting for the Laureus World Sports Awards, with the winners to be announced in a ceremony in Berlin in February 2020.
The awards recognise outstanding performers in the world of sport, both at an individual level as well as teams. The five categories for the prizes of the year are Sportsman, Sportswoman, Team, Breakthrough, and Comeback.
For the top votes, Catalan news choise Marc Gasol, Simone Biles, Toronto Raptors, Egan Bernal, and Allyson Felix.
Catalan basketball start Marc Gasol enjoyed a stellar year, winning the NBA Championship for the Toronto Raptors for the first time in the franchise's history, and followed this up with bringing home the World Cup title for the Spanish national team.
Simone Biles has become arguably the most dominant gymnast ever, picking up her 25th World Championships medal in October, making her the athlete with the most such honours.
The Toronto Raptors, led by the monumental Kyrie Irving, claimed their first ever NBA title in stunning fashion, beating their much-favoured Western Conference rivals Golden State Warriors 4-2 in the finals.
Colombian cyclist Egan Bernal came from relative obscurity to become one of the world's best cyclists this year, picking up the Tour de France title with Team Sky on the way.
After becoming pregnant in 2018, Nike wanted to renew runner Allyson Felix's contract to pay her 70% less than what she was previously earning. In the summer, the new mother was part of a campaign that successfully pressured the sportswear company to change their maternity policy for sponsored athletes. On top of the contractual stress, the physical toll of pregnancy, and delivering her baby daughter with an emergency C-section at 32 weeks, she still came back to qualify for the Olympics, and win her 12th gold medal at the World Championships, overtaking the record previously held by Usain Bolt.
In all, Catalan News voted for:
Sportsman:
- Marc Gasol (Spain) Basketball (6pts).
- Marc Marquez (Spain) Motor Cycling (5pts).
- Rafael Nadal (Spain) Tennis (4pts).
- Johannes Thignes Boe (Norway) Biathlon (3pts).
- Ben Stokes (UK) Cricket (2pts).
- Ricky Rubio (Spain) Basketball (1pts).
Sportswoman:
- Simone Biles (USA) Gymnastics (6pts).
- Megan Rapinoe (USA) Football (5pts).
- Ada Hegerberg (Norway) Football (4pts).
- Katarina Johnson-Thompson (UK) Athletics (3pts).
- Mikaela Shiffrin (USA) Alpine Skiing (2pts).
- Rose Levelle (USA) Football (1pts).
Team:
- Toronto Raptors (Canada) Basketball (6pts).
- Olympique Lyonnais (France) Football (5pts).
- Liverpool (UK) Football (4pts).
- Manchester City (UK) Football (3pts).
- South Africa Men's Rugby Team (2pts).
- Dublin Gaelic Football Team (Ireland) (1pts).
Breakthrough:
- Egan Bernal (Colombia) Cycling (6pts).
- Coco Gauff (USA) Tennis (5pts).
- Daniil Medvedev (Russia) Tennis (4pts).
- Stefanos Tsitsipas (Greece) Tennis (3pts).
- Matthjis de Ligt (The Netherlands) Football (2pts).
- Regan Smith (USA) Swimming (1pts).
Comeback:
- Allyson Felix (USA) Athletics (6pts).
- Tiger Woods (USA) Golf (5pts).
- Santi Cazorla (Spain) Football (4pts).
- Andy Murray (UK) Tennis (3pts).
- Suzann Pettersen (Norway) Golf (2pts).
- Sophia Floersch (Germany) Motor Racing (1pts).