Wild boars venture near Barcelona city center in search of food
Experts warn of increased presence and aggressiveness of wild pigs in urban areas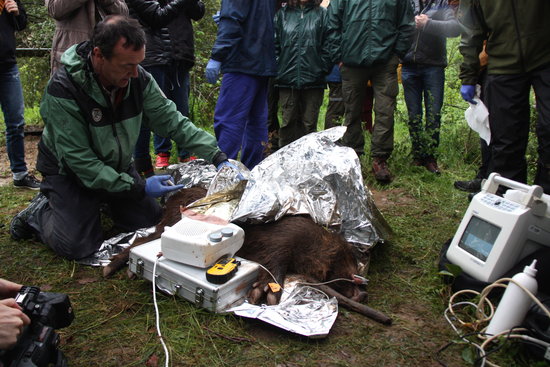 Wild boars are venturing increasingly close to Barcelona city center in their search for food, thus reaching urban areas far from their natural habitat in Catalan woods.
While these creatures have long been present in residential neighborhoods bordering the Collserola natural park, recently they are being sighted in more crowded spots in the city, such as Sant Pau and Fabra i Puig.
🐗 L'@AVPedralbes denuncia que, en els darrers mesos, han incrementat les incursions de porcs senglars al barri https://t.co/BIHa6718SR pic.twitter.com/YJaTOb4RPo

— btv notícies (@btvnoticies) November 2, 2018
According to the experts, the increased presence of the animals in urban areas is due to the availability of food and the lack of any predators.
Although normally afraid of humans, once wild boars adapt to urban spaces and the presence of people they can become aggressive and even attack humans in their search for food.
The reproductive cycle of wild boars is such that they can have several baby pigs every year, making sure that at least some survive. Therefore, the generational replacement time-span of this species is relatively short.