Widespread outcry in Catalonia in the hours following the imprisonments
Pots-and-pans protests and road cuts are first reactions to the court's decision to jail eight deposed Catalan ministers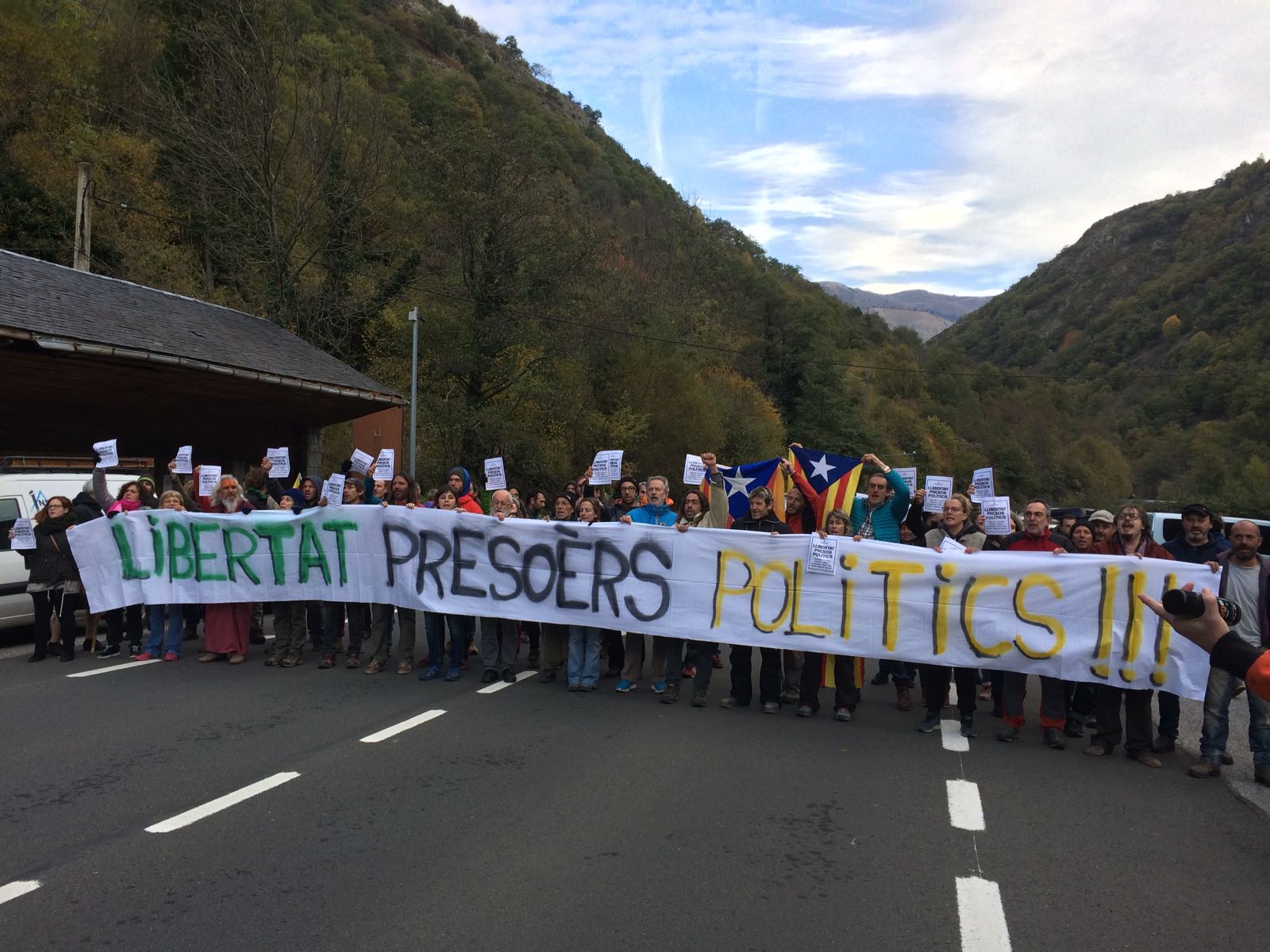 Some Catalan major civic organizations have called citizens to demonstrate on November 12 against the imprisonments of eight deposed Catalan ministers on Thursday. Yet, the first protests already took place in the immediate hours after the Spanish National Court took the decision. On Thursday evening, thousands of people took to the main squares of several Catalan towns and, at 10pm, loud pots-and-pans protests were held throughout the country. Thousands joined by clanging their kitchen utensils from their balconies and front doors.
On Friday morning eight roads were cut in the peak hours as a further protest against the judge's call. Even Barcelona's Gran Via, a major boulevard which crosses the whole Catalan capital, was blocked for about half an hour before 9am. At the same time, a Catalan railway service has been interrupted for 15 minutes because of a protest in the rails.
Even one of the most central roadways in Barcelona, Avenue Diagonal, was cut off in protest. Just before noon on Friday, hundreds of university students blocked the street in both directions. As well as impeding the circulation of vehicles, protesters also prevented the tram convoys from passing. Student demonstrators also cut off the entrance to the B-20 motorway for five minutes, causing significant blockage and delays.
Even the popular Catalan TV show Polònia, satirizing the current political situation in the country, went dark for one episode. On their twitter account, the television program posted a text with a black background stating: "Today there's no show. We don't feel like laughing."
In Girona, Carles Puigdemont's hometown, the locality decided to suspend one of its most attended events. La Copa, or barraques as it's known in Catalan, lasts a week and consists of outdoor concerts and festivities. The fair gave an explanation on its Twitter, writing "as a show of rejection against the incarceration of the government ministers, La Copa concerts have been suspended today."
Minor union Intersindical-CSC has also called for a general strike on November 8 in Catalonia as a response to the imprisonments. It is still unsure whether larger unions will also join.