Walking the footsteps of the wartime exiled
Daytime activity on September 22 retraces the route of those exiled to France in 1939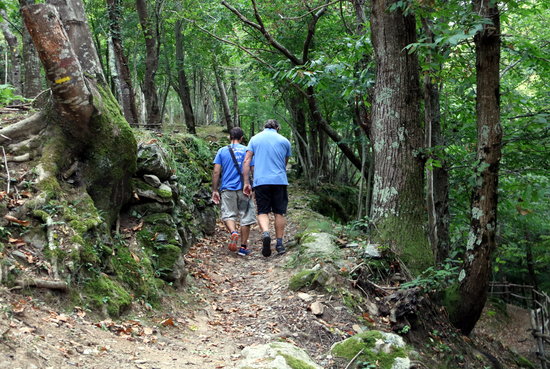 In 1939, Francisco Franco seized power in Spain as a military dictator; while his fascist troops invaded, thousands fled into France from Catalonia, going into exile.
Now, 79 years later, people tied to various entities and associations came together to organize an activity to retrace their steps – but back home.
To be held on September 22, the walk is called 'The Path of Return' and it retraces the steps of those who left – but backward, taking participants back from France into Andorra, Val d'Aran, or Catalonia.
"Those who are forced to do so"
One of the organizers, Carles Garsaball, explained that this activity has current ramifications as well. "It's homage to those who are forced to do this," he proclaimed, alluding to Catalan leaders who left the country following accusations from Spain.
"This is for them to go home so the new [independent Catalan] republic can welcome all the republicans who wish it." Former president Carles Puigdemont and former culture minister Lluís Puig shared the event on their social media and called for people to participate.
The event will begin at 11:30am on Saturday at Les Illes, and will last for an hour and thirty minutes, to end at La Vajol (in Alt Empordà).