Sports centers in Barcelona to be used as provisional hospitals
Venues will support city's four main hospitals and expand capacity by 600 beds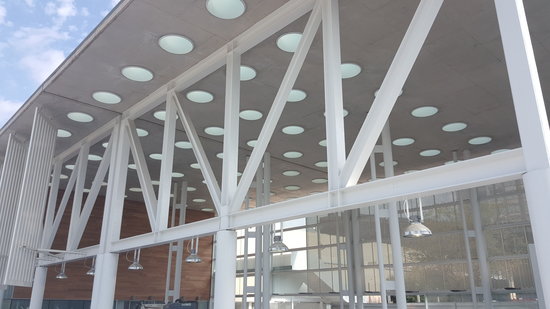 Sports centers in Barcelona are to be converted for use as temporary hospitals, city mayor Ada Colau and Health Minister Alba Vergés announced in a press conference on Thursday evening.
The 'Health Pavilions' will aid the Catalan capital's four main hospitals by providing space for an additional 600 beds.
CEM Olímpics will provide support to Vall d'Hebron Hospital, Claror-Marítim will be used to help Hospital del Mar, and Guinardó sports center will expand capacity for Hospital de Sant Pau.
These three hospitals will have about 300 more ICUs, in addition to about 660 more hospital beds, 315 of which will be housed in the sports centers.
"These centers will work as extensions of the hospitals, it'll be like adding extra floors," said Vergés.
Authorities are still looking for a suitable space to support Hospital Clínic's expansion.
The Barcelona fire service, with the support of Doctors Without Borders, has already begun work to transform the sports center at Vall d'Hebron. It will be the first to enter operation early next week.
Hotels
In addition, there are already 500 places available in three hotels for patients with mild symptoms, 129 of which are already occupied, and there are also about 300 hotel beds for healthcare workers who cannot or do not want to return home.