Spanish police to face trial for actions during Catalan independence referendum
Girona court orders 28 officers to be prosecuted for causing "injuries" and "minor injuries"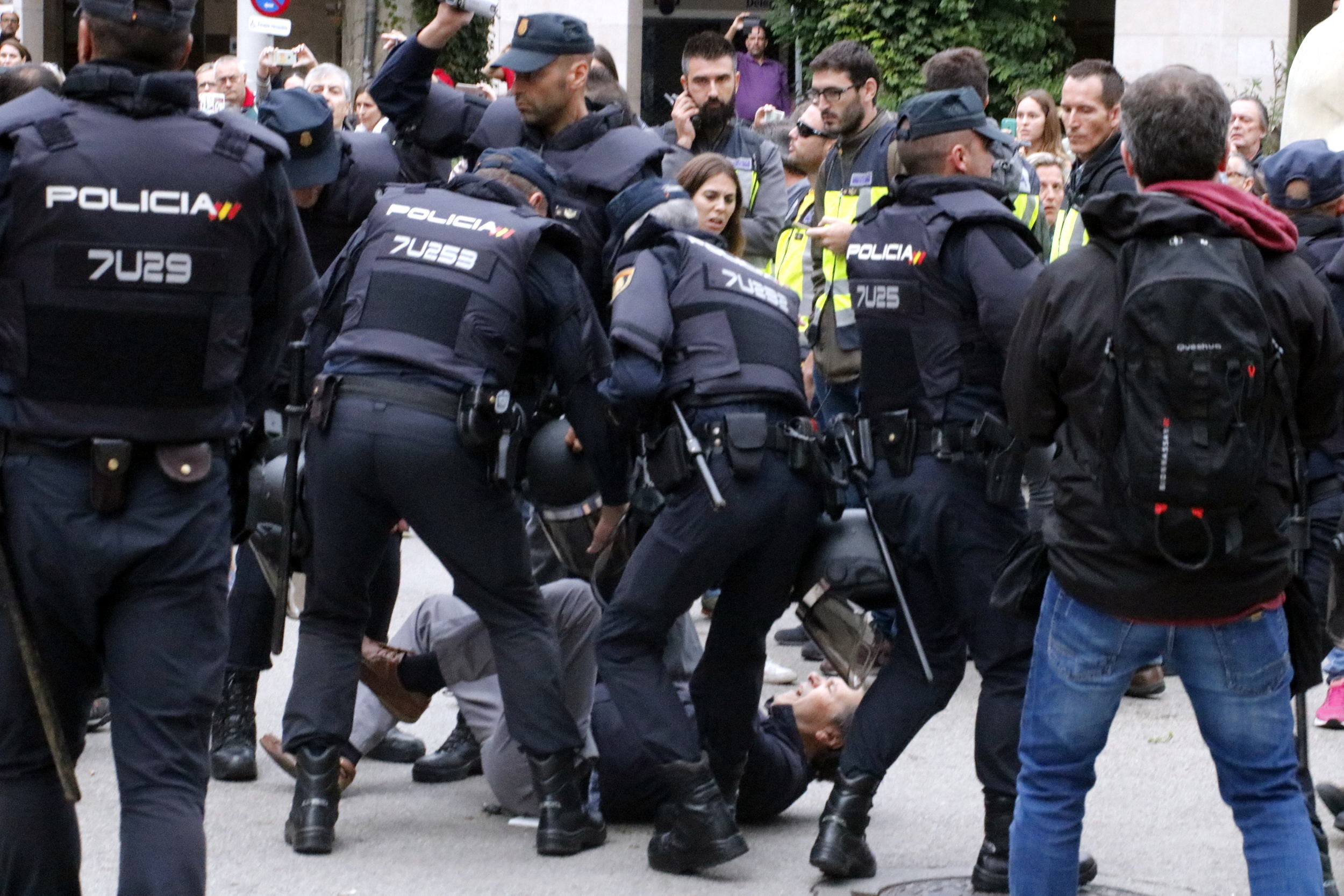 A court in Girona has ordered 28 police officers to be tried for their actions during the 2017 Catalan independence referendum.
The charges relate to incidents in various polling stations in the northern city of Girona and the nearby village of Aiguaviva.
Of the officers to be tried, 27 are members of Spanish National Police, while one is a member of the Civil Guard.
The court has ordered them to be prosecuted for "injuries" or "minor injuries," but has ruled out prosecuting them for crimes against moral integrity and torture.
Catalonia's independence vote on October 1, 2017, which had been deemed illegal by Spain, was marred by violence, with 1,066 people requiring medical attention as a result of Spanish police charges, according to the Catalan health department.
There are seven pro-independence politicians and two activists serving sentences of between 9 and 13 years in prison for sedition, with some also convicted of misuse of funds.