New report reveals extent of police violence on referendum day
A total of 1066 people required medical attention as a result of Spanish police charges, 23 of whom were over 79 years old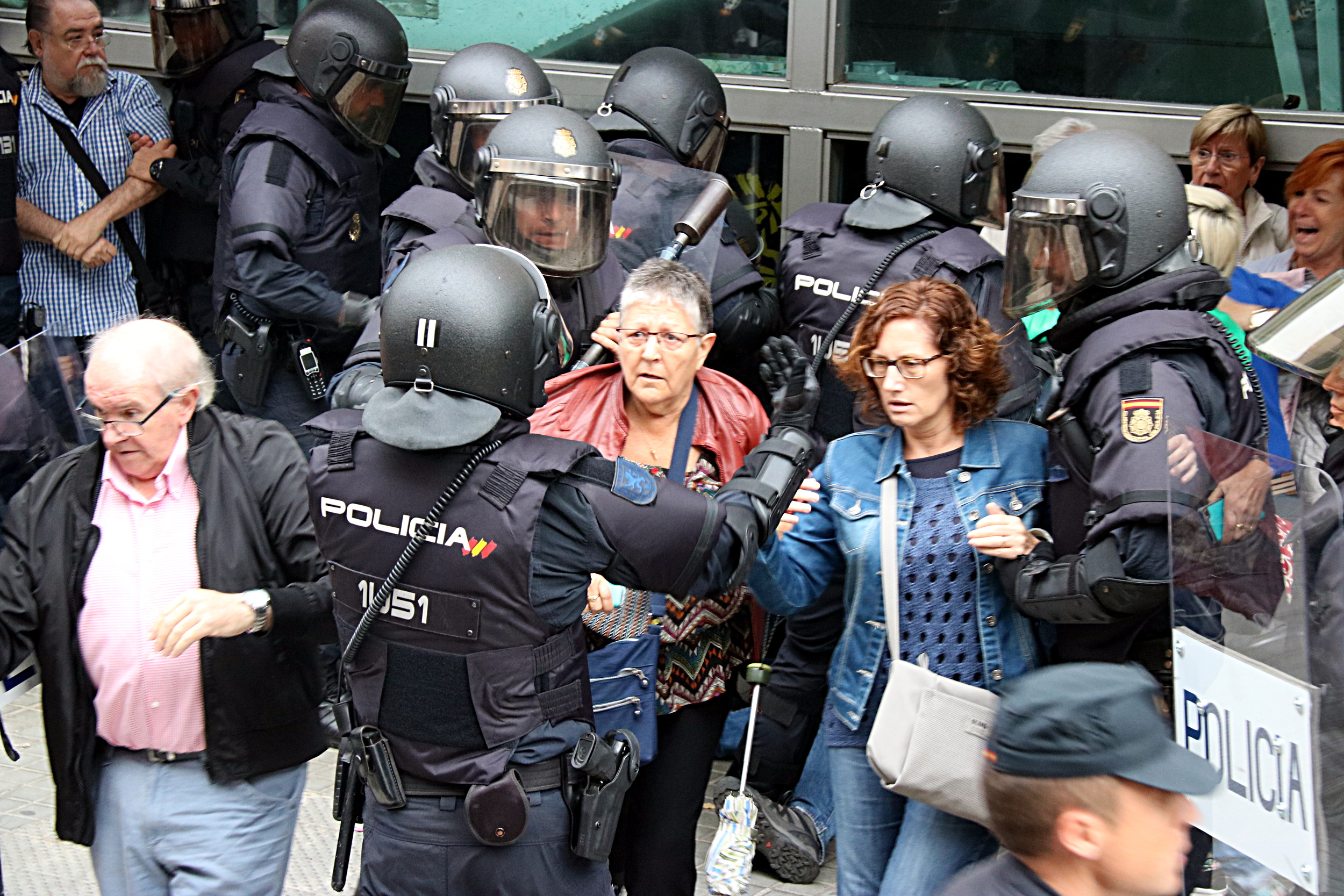 A report released by the Ministry of Health has concluded that a total number of 1066 people sought medical care as a result of the Spanish police operation to prevent the October 1 vote. 23 were more than 79 years old and two were children less than 11 years old.
While 991 people injured at the hands of the police received medical attention on the same day, 75 more people went to see doctors during the following week until October 4.
Out of those who sought medical attention on the day of the referendum, 82.5% suffered from bruises and lesions, according to the report. Almost half the people injured were aged between 41 and 65, while around 40% were aged between 18 and 40.
10% of people injured were over 65 years old, while 2% were children. The police charges mostly affected men, who made up 69% of those injured across Catalonia.
Serious conditions
Five people were diagnosed with serious conditions on October 1, including one patient who had a heart attack, discharged from hospital this week, and another who was shot in the eye with a rubber bullet.
There were three cases of people with various types of trauma, including one person with cranioencephalic trauma (traumatic brain injury) as well as abdominal trauma, suffering from a hypersensitive crisis. This is when blood pressure increases to the extent that it can cause a stroke.
Another person admitted to hospital with traumatic brain injury had also lost consciousness. According to health experts, severe cases of traumatic brain injury are a leading cause of death in developed countries, usually caused by car accidents, falls, and sports or work injuries.
There were 64 cases of blackouts and hypotension, and 28 people who suffered from anxiety symptoms or panic attacks.
Two people out of the 75 who sought medical attention in the following days were also diagnosed with serious conditions. One had a fractured femur, while the other was wounded and bruised.
The report also stated that 9 Spanish police officers were injured on October 1 during the operation to stop people from voting, as well as two Guardia Civil agents, and one member of the Catalan police force.