Spanish Civil War site in Barcelona's Turó de la Rovira temporarily closed
Works aiming to restrict night visits and ensure preservation begin in location that hosts traces of anti-aircraft batteries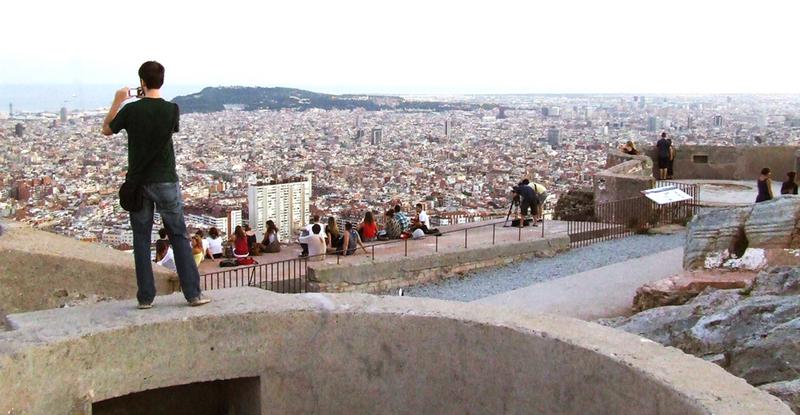 The Spanish Civil War archeological site in Barcelona's Turó de la Rovira hill will close temporarily from this week for six months as the local council plans to do some works to make sure the historic location is preserved.
The place hosts remains of anti-aircraft batteries used by the Republican side in the war in order to defend the city from the fascist uprising that began in 1936 and ended in 1939 with the coup mongers' victory.
The site is also known as Bunkers del Carmel, although it never hosted bomb shelters – it does offer one of the most stunning 360º views of the Catalan capital, thanks to the hill's height of 262m.
On top of Turó de la Rovira there are also traces of the shantytown Canons district, which survived until 1990 – the site was degraded after the war and further abandoned after 1990, until the new heritage space officially opened in March 2011.
On Monday, the local council informed that works will begin this week, aiming to restrict night visits like in other city parks and gardens.
Authorities believe that the large number of people attending the location especially at night threatens the preservation of the archeological site and is also a disturbance for residents living nearby.
The works will include installing a two-meter fence, creating six entries, replanting any vegetation damaged by the project, and improving the upwards paths to the top of the hill.
The first part of the path will be adapted so that the slope is 10% on average. Meanwhile, the second part is steeper, so steps will be built.