Spain's Supreme Court orders electoral authority to guarantee that police in Catalonia will be able to vote
The electoral administration will have to establish "a voting procedure in the delegations of the Spanish government" and extend the deadline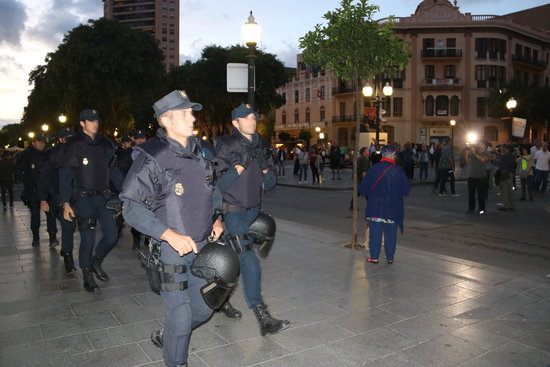 The Supreme Court has ordered the Central Electoral Board (JEC) to ensure that the police officers deployed in Catalonia can vote in Sunday's general election.
The Supreme Court has accepted the measure requested by a National Police union against the agreement of the JEC on Wednesday in which it refused to take the "necessary measures" so that the officers can exercise their right to vote.
The provisional decision of the courtroom forces the electoral authority "to establish a procedure of requesting postal votes to the government delegations in Catalonia" and extend the deadline for voting by mail for the police officers until November 10.
Only those National Police officers "who have been displaced without warning prior to October 31, 2019" may be entitled to this "exceptional procedure."
The Spanish interior ministry will "have to take all the necessary measures to do so," moving all available postal service employees relevant for this purpose.