School groups in quarantine exceeds 100 at end of first week of classes
87 educational institutions, 1.6% of total, have students and staff in self-isolation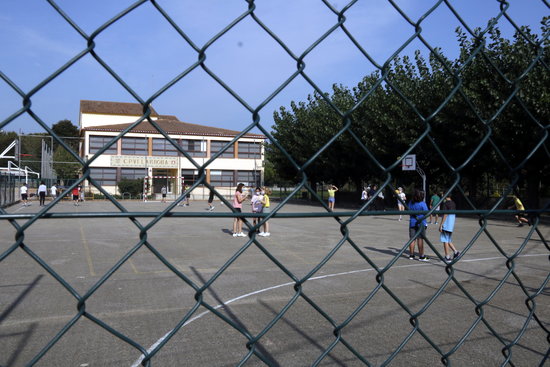 The number of school groups in quarantine continues to grow as the 2020-2021 academic year reached day 5, with 111 classes affected by Friday – 43 more than the day before, and 77 more than on Wednesday, according to the Catalan education department's latest figures.
All in all, there are now 87 of the roughly 5,400 schools (1.6%) that have had to send some students and teachers home after testing positive for Covid-19 or being in close contact with someone with the virus, with authorities stressing the fact that 98.4% of schools have not been affected.
The affected centers are located in Barcelona, Cambrils, Reus, Salou, Tarragona, Valls, Vila-seca, Artés, Balenyà, Calldetenes, Centelles, Igualada, Manlleu, Piera, Torelló, Vic, Cabrils, Caldes de Montbui, Granollers, Masnou, Mataró, Mollet, Montgat, Sant Pol de Mar, Rubí, Sabadell, Sant Cugat, Terrassa, Badalona, Santa Coloma de Gramenet, Bescanó, Celrà, Figueres, Girona, Olot, Puigcerdà, Sant Feliu de Guíxols, Vilafant, Vullpellac, Lleida, Gavà and Tortosa.
While on Wednesday the education department released information on the number of students and teachers sent home – 801 – the figure was not provided for Thursday or Friday.
Besides, the number of schools closed due to Covid-19 remains at two, both in the capital and both kindergartens: Petit Montessori and the public kindergarten in Gràcia.
High schools Institut Torre Roja, in Viladecans, and Salesians in Sant Boi will not open their doors for the first time until Monday after some teachers were found positive of Covid-19.
Some 1.58 million students started classes again on Monday morning, with the 2020-2021 school year kicking off after a six-month hiatus.