'Save my eyes' fundraiser for 24-year old Catalan in Seattle hospital raises €220,000 in three days
Marta Bustos burnt her face with lye while making homemade soap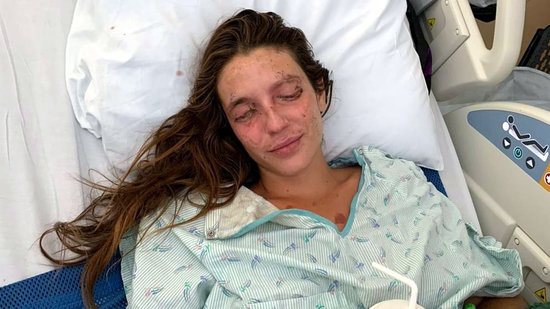 A fundraiser to "save the eyes" of Marta Bustos, a 24-year old Catalan living in Seattle, has achieved more than 220,000 euros in three days.
Bustos got her face burnt while making natural soap with lye, an extremely corrosive substance also known as caustic soda that causes chemical burns and can lead to permanent blindness upon contact with eyes.
In a video recorded from her bed at the Harborview Medical Center of Seattle, Bustos shares her story and asks for donations to help cover the cost of her medical treatment and a possible cornea transplant.
"I hope I'll be able to see the sea again. Or read a book in Torredembarra [a seaside town in Southern Catalonia]. Or cook one of my paellas," she says.