Ryanair announces six new routes from Barcelona airport
Airline will connect the Catalan capital with Bristol, Palermo, Tallinn, Stockholm, Rabat and Oujda this winter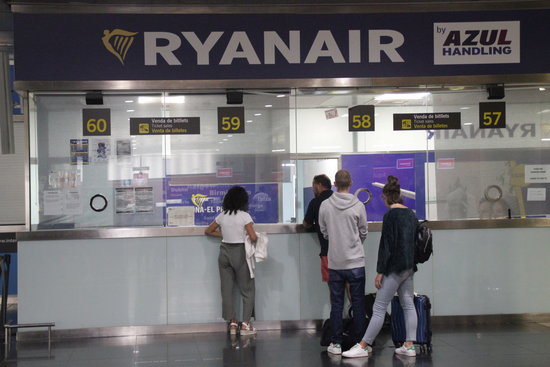 Ryanair has announced that it will launch six new routes from Barcelona's El Prat airport for the next winter season.
The company will connect the Catalan capital with direct flights to the Moroccan cities of Rabat and Oujda, in routes running twice a week.
The carrier will also make journeys to Bristol in England, four times a week, Palermo in Italy two times a week, Tallinn in Estonia two times a week, and Stockholm in Sweden three times a week.
Additionally, the Irish airline announced 21 new routes from some Spanish airports such as Madrid, Seville and Lanzarote, among others.
The company has already scheduled more than 2,000 weekly flights to more than 500 destinations for this winter.
Expansion of Barcelona airport
Barcelona airport has seen huge growth in the past couple of decades, with passenger numbers increasing from around 17.5 million in 1999 to almost 53 million in 2019, making it the 6th busiest airport in Europe.
The governments of Catalonia and Spain reached a deal last month to move forward with an expansion of the Barcelona airport with a mammoth €1.7bn investment plan.
Spanish officials estimate that the infrastructure plan will create 83,000 direct jobs and another 365,000 indirect jobs, and will help boost economic recovery from the coronavirus pandemic.
The plan ignited a heated debate in Catalonia: the business community is very much in favor of the expansion, but there is fervent opposition to the plan from environmentalists warning against the destruction of the Llobregat delta and increased carbon emissions.