Eight years of works to revamp La Rambla begin
Construction begins in Drassanes area by Columbus monument to 'detouristify' most famous boulevard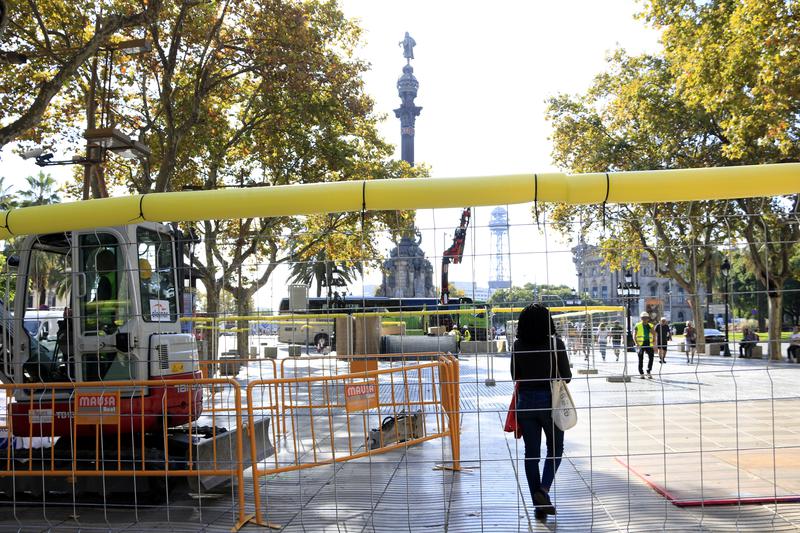 Renovation works on Barcelona's iconic La Rambla boulevard began on October 3 and are expected to finish in 2030.
This first of five construction phases started in the Drassanes area closest to the sea, beside the Columbus monument, and will take around 18 months to be completed.
According to the council, this will help "encourage its use for social purposes" and is part of the larger aim of making the entire street a "more comfortable, green, friendly and cultural promenade with more space for pedestrians," as said by mayor Ada Colau in an interview with Spanish public broadcaster TVE on September 19.
"We will stop seeing the Columbus monument as a roundabout for vehicles and the new square will connect the city and the port," Janet Sanz, Barcelona's councilor for urbanism said during a press conference on Monday. The goal is for "Barcelona residents to stroll around La Rambla once again so they never leave the area and for them to feel it is a natural extension of their home" she added.
The local government has allocated €10m of the €45.5m it budgeted for the La Rambla works for construction on the Drassanes of the boulevard, which will no longer be asphalted but rather paved in granite and porphyry and will be lined by around 100 trees, 21 of which will be new.
"The historic center really needed public investment to 'detouristify' it and give it more life," Colau said back in September.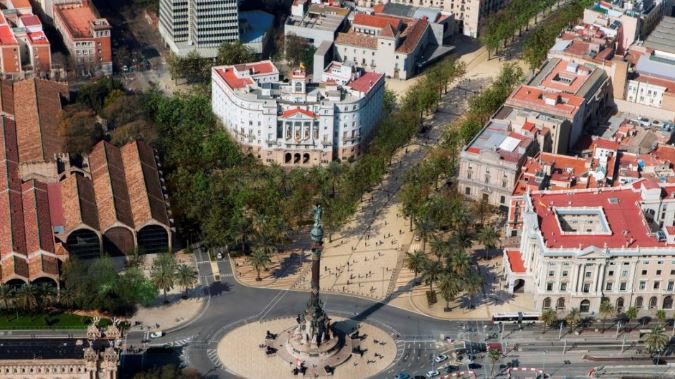 "We're making more public housing, we're making publically protected stores to ensure businesses are diversified and not only for tourists, we're reforming Via Laietana and La Rambla," the mayor added. "Right now the city, and especially the old town, can look at the coming years with optimism."
On the first day of the works, several have been the ones celebrating the long-requested makeover. In fact, "some may argue that La Rambla does not have any solution, they are wrong," Itziar González from KmZero, one of the promoters of the refurbishment said on Monday to media present. "Highlighting what has made us known internationally, La Rambla, and making it a place for residents and for culture is a great revolution," she added.
Attracting locals to La Rambla
Although construction will begin beside the Columbus monument, the entire boulevard, a tourist hotspot, will be reformed.
The project is set to dramatically transform three different areas across La Rambla in particular, with new squares created in front of emblematic sites such as La Boqueria market, the Liceu Opera house, and in front of Palau Moja, a neoclassical building from the 18th century.
"Today is a very important day to be happy," Carmen Casal, one of the boulevard neighbors said to media outlets. "It has been so many years fighting, complaining, and crying as La Rambla was not ok. We were very tired of what it meant to live in the boulevard," she added.
"These will be very long construction works but I hope they are not as long as they seem," she said.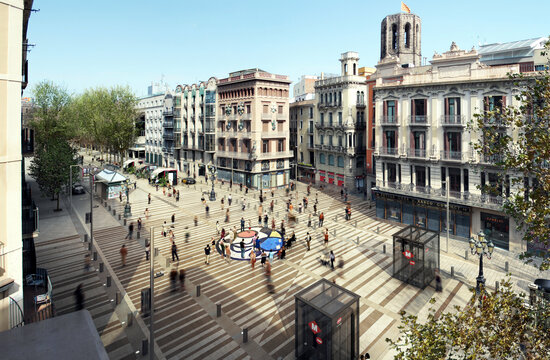 At these sites, the road will be the same height as the sidewalks but security pylons will be installed.
Only vehicles driven by residents will be permitted, as well as public transport, bicycles, emergency vehicles, and cars using parking garages in the area.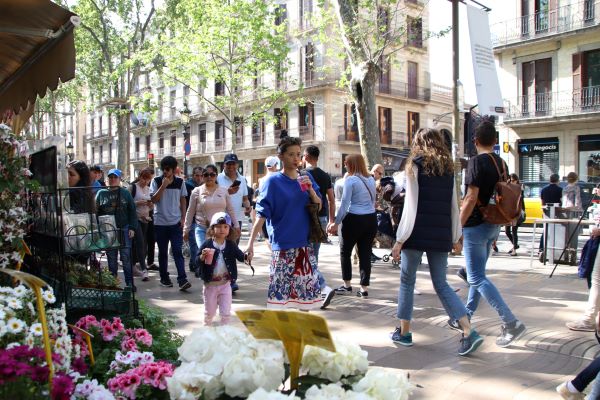 Around 100 benches and natural stone
The new La Rambla will have around 100 benches as well as new and unified lightning design across the whole boulevard.
As road will be the same height as the sidewalks, passerby will walk around a new floor made out of natural stones, specifically using Porphyry and Granite.
Officials will plant 21 new trees and improve the soil.