Renfe testing trains aiming to link Barcelona with Lyon and Marseille before summer
Spanish rail operator restores connections after SNCF broke partnership to focus on Paris route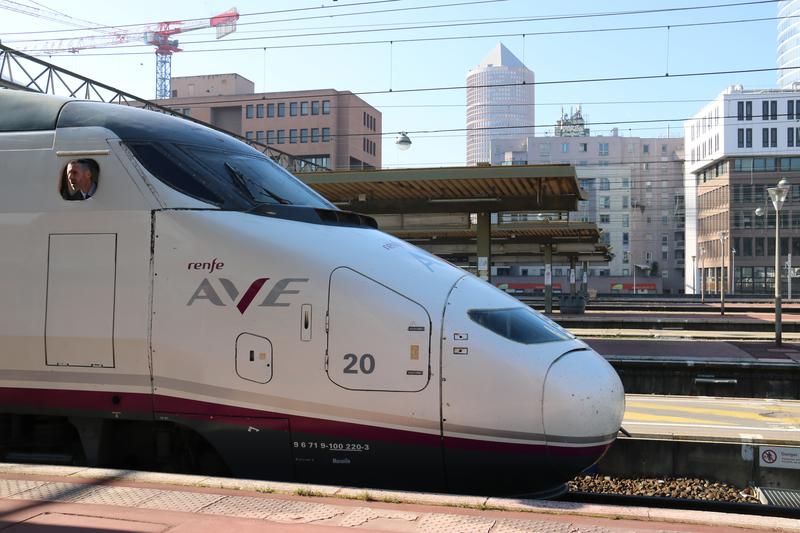 The Spanish rail operator, Renfe, is performing test runs with the aim of linking Barcelona with the French cities of Lyon and Marseille by the summer of 2023. The company is currently running test trains departing from the Catalan capital, so drivers can get used to the route.
Even though there is no specific date yet in place, the company believes that in the coming months, all drivers will be trained, and passengers will be able to buy tickets for this train route again.
When Renfe trains cross the Spanish-French border again, it will mark the first solo international route the company offers to its customers. Currently, it has cooperation agreements abroad but not as the sole rail company.
In fact, a partnership agreement between Renfe and its French counterpart, SNCF, was in place until December 11, when the French company started operating a direct line between Barcelona and Paris on its own.
"We still cannot set any dates; however, this will mark the first time Renfe fully operates in another country," Juan Ricardo Zambrana, head of international high-speed operations, told media outlets including Catalan News on a test train between Barcelona and Lyon on Monday.
Drivers are now learning the route, with the current three drivers in charge of teaching the other drivers before tickets go on sale. At a minimum, they have to drive four times each way.
Renfe will offer its direct line between Barcelona and Lyon, stopping at Girona, Figueres-Vilafant, Perpignan, Narbonne, Montpellier, Nîmes, and Valence TGV. The company will also sell train tickets from Madrid to Marseille, stopping at the Catalan capital.
Overall, once the services are at full speed, there will be one train each way daily.
Compete against other companies
After SNCF announced they were breaking the partnership in February last year, December 11 marked the first day of the solo journey between France and Barcelona. Since then, trains have not travelled between Barcelona and Lyon or Marseille.
They claimed the services were not profitable; however, Renfe disagreed. The idea currently is to "compete in France" for all available options, including commuter services and high-speed lines.
Evenutally, Renfe plans to reach Paris.