Rapper's extradition case delayed again after Belgium's freedom of expression query
Valtònyc faces a 3.5-year prison sentence in Spain for his lyrics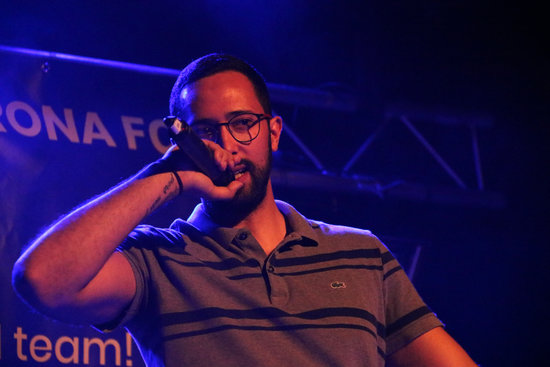 The extradition case of rapper Valtonyc, wanted in Spain for his lyrics, was delayed again on Tuesday following Belgium's query on freedom of expression.
Sentenced to 3.5 years in prison for glorifying terrorism, threats, and insulting the monarchy, Valtònyc (whose real name is Josep Miquel Arenas) left his home in Mallorca in May 2018 and traveled to Belgium, pledging he "would not make it easy" for Spanish authorities to incarcerate him.
Madrid's attempt to get the rapper through a European Arrest Warrant has embattled both parts in a long judicial process — one in which Valtònyc has so far had the upper hand.
The Ghent Court of Appeal was expected to decide on the rapper's extradition on Tuesday, but the judge opted instead for querying Belgium's Constitutional Court about whether Valtònyc's case is covered by freedom of expression — a query that could delay a final ruling another six months.
"The longer it takes the better for me because time has proven me right when I said that the Bourbons [royal family] are thieves and a mafia," Valtònyc claimed.