Protests against rapper's imprisonment continue 18 days on
Demonstrations in Barcelona and other Catalan towns resume on Saturday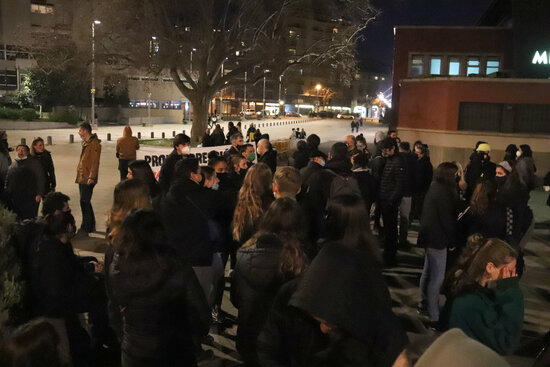 Protests against the imprisonment of the rapper Pablo Hasel resumed in Barcelona and other major Catalan towns on Saturday, when it's been 18 days since he was arrested for his tweets and lyrics criticizing the monarchy.
Pro-independence groups in Catalonia and organizations in support of the rapper have called demonstrations in Barcelona, Girona, and Sabadell, starting from 6 to 7 pm.
Journalists live-tweeting the rally in Barcelona said tensions were running high between demonstrators and police, with some protesters throwing glass bottles at officers, but with no clashes.
The arrest of Hasel on February 16 unleashed a wave of angry protests in Catalonia unseen since the sentencing of pro-independence leaders in the fall of 2017, and also spilled over other Spanish cities like Madrid.
More than a hundred people were detained by police during the different nights of protests, and several are being held in custody accused of public disorders and other crimes.