Protesters mourn George Floyd and denounce racism
Barcelona hosts the main demonstration called by CNAAE in Catalonia, with people also marching in major towns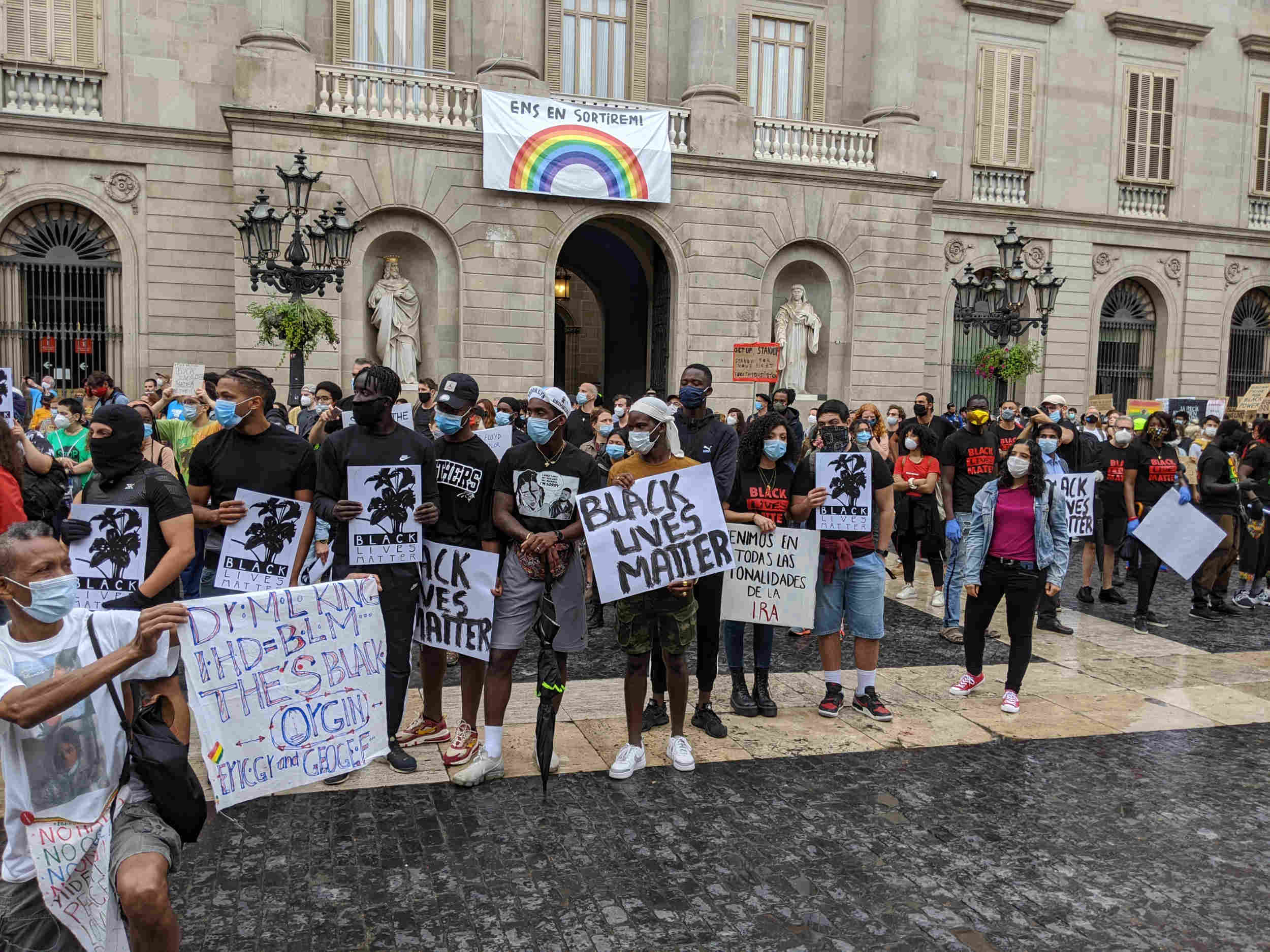 Two weeks after the death of George Floyd at the hands of the Minneapolis police, Barcelona and many towns in Catalonia and Spain as a whole are hosting protests by the black community to mourn his death—but also to denounce the racism they experience here.
"We see how [institutional racism] undermines black lives both directly, with the physical assassination, and indirectly, with structural poverty, the exploitation of our labor, and the lack of opportunities we experience in different parts of the world," read the manifesto by the Black, African, and Afro-descendant Community in Spain (CNAAE), the newly created organization behind the protest.
In Barcelona, the protest began at 11 am in Plaça Sant Jaume, the square located between the headquarters of the Catalan government and the city council.
The CNAAE also called protests in the Catalan towns of Lleida, Granollers, Tarragona, or Salt, as well as Madrid and major Spanish cities.