Prosecutor in Catalonia orders investigation into elderly care home deaths
Spanish government tightens restrictions in homes after soldiers report finding residents living alongside "people dead in their beds"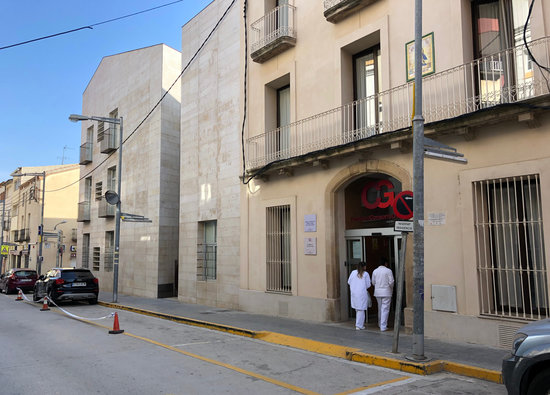 The chief public prosecutor in Catalonia has ordered an investigation into the deaths of 22 people on account of the covid-19 virus in two elderly care homes, with the most recent death reported on Tuesday.
The care homes are in Capellades, in Anoia county, where 13 elderly people have so far died due to the virus, and in Olesa de Montserrat, in the county of Baix Llobregat, where there have been nine deaths.
The opening of the investigation, which could be extended to other care homes if the number of deaths continues to rise, follows a decision by the state prosecutor on Monday to investigate a number of homes around Spain.
That decision came after the armed forces reported finding residents living with dead bodies in some homes. Defense minister Margarita Robles told a television channel that soldiers had seen elderly people "totally abandoned" as well as "people dead in their beds."
Autonomous governments authorized to intervene
With concern rising over the conditions in care homes, on Tuesday the Spanish government issued two directives tightening restrictions in homes and authorizing the governments in autonomous communities to intervene if necessary.
Also announced was the creation of a public post to oversee the management and coordination of services in elderly care homes and carry out inspections, as well as a special group to monitor the situation.
Meanwhile, the leader of the leftwing Catalunya en Comú-Podem party, Jéssica Albiach, called on the Catalan government to explain its handling of the health crisis, and in particular the situation in homes for the elderly.
"We want total transparency in terms of the exact number of people infected, the number who have died, and also the working conditions of staff in care homes," said Albiach on Tuesday.
Catalan government takes over Valls home
On Wednesday the Catalan government announced that it was intervening in a nursing home in Valls, a town northwest of Tarragona, that is in a "critical situation" as 10 elderly residents have tested positive for covid-19.