Over 20% of workers already affected by temporary redundancy schemes
As problems receiving benefits continue, grants for provisionally jobless will end on June 30 if no further deals reached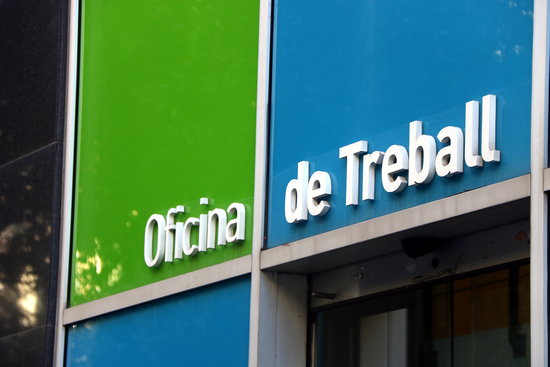 20.8% of workers in Catalonia have been affected by temporary redundancy schemes (ERTO, their acronym in Catalan) since the beginning of the health crisis.
That means that 97,538 companies registered such plans affecting 718,825 people as of May 25 in the Catalan labor ministry, which must approve these schemes. Some workers could ultimately not be included in firms' redundancies despite being registered.
Those affected are eligible for special benefits approved by the Spanish government – yet, this could change after June 30, the day the special deal is supposed to end.
Thousands of temporary layoff benefits are, furthermore, not being received on time as Spain's unemployment office has been overwhelmed with requests.
Special measures until June 30
In temporary redundancy schemes, employers temporarily suspend their workers' contracts but they are still paid. The government covers 70% of salaries up to 1,100 euros (or up to 1,400 euros for people with children) for six months and then 50% of them after that period. While companies sometimes pay the rest, they are not obliged to do so.
The duration of the period workers are covered by ERTOs does not count against the time they can receive unemployment benefits, which is a maximum of two years. A worker that had the right to receive unemployment benefits for a year before the health crisis struck will still be able to claim them for the same time after suffering an ERTO.
On May 12, the Spanish government agreed to extend the special conditions for those affected by coronavirus-related ERTOs until June 30 with the main trade unions and business associations.
This has raised some concerns because the deal is thought to imply that after June 30, those in temporary unemployment will begin to use up part of their regular unemployment benefits, with the guaranteed salary decreasing from 70% to 60% as established by these grants.
Spain's labor minister, Yolanda Díaz, said on Monday that her department is trying to come up with another deal with unions and business associations to extend these ERTO conditions for workers in specific sectors.
Thousands not receiving pay
Spain's Public Employment Service (SEPE) has been overwhelmed with requests to process temporary layoffs ever since the health crisis began.
Last week the Catalan government published some estimations stating that around 80,000 people in Catalonia have not received any grants yet – the first ERTOs were registered in mid-March –, while the trade union CCOO lowered the figure to 15,000.
In any case, thousands of people have not yet received the full amount they should have been allocated, and labor lawyers reported some had been given mistaken amounts.
SEPE workers warn that errors and delays can take "months" to be resolved.
They have also complained about the workload. "The stress we are suffering will scar us," said Miguel Ángel, one of the 580 SEPE workers in Barcelona.
According to the employment service, 98% of the benefits due to temporary layoffs have already been accepted and they have already given out 3.4 million euros.