Number of public transport passengers in Barcelona halves in 2020
Metropolitan area registers 565 million rides, a 47% year-on-year drop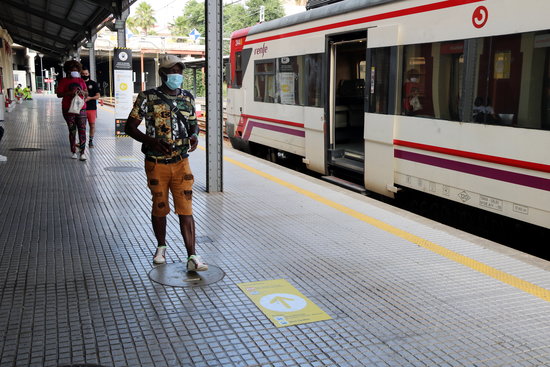 The number of public transport passengers in Barcelona and its metropolitan area plummeted to 565 million in 2020, a 46.6% drop from the previous year, painting a clear picture of how the coronavirus pandemic disrupted usually bustling city life.
In the second half of March, when Spain imposed a statewide lockdown to curb the first wave of Covid-19 contagions, the use of public transport collapsed to its lowest point ever, falling 92% compared to 2019 figures.
All means of transport reported similar passenger loss percentages, from a 41% reduction for urban buses to 47.9% fewer rides on the Spanish-operated Renfe railways.
The Barcelona metro system, which transported 217.9 million passengers in 2020, reported a 47.1% fall from the previous year's 411.9 million trips.
Even at the different peaks of the pandemic's waves, when mobility restrictions only permitted commuting to work and other essential travel, the public transport network continued to work with varying frequencies of rides per hour.
In 2019,1,061 million passengers traveled within the Barcelona metropolitan area on public transport, surpassing a billion individual journeys for the first time in a single year.
Along with the fall in public transport demand in 2020, ticket sales also plummeted by 45.8%, accounting for 293 million euros.