NGO denounces presence of minors, lack of interpreters and inadequate medical care at migrant detention center
Migra Studium presents annual report on Barcelona migrant detention center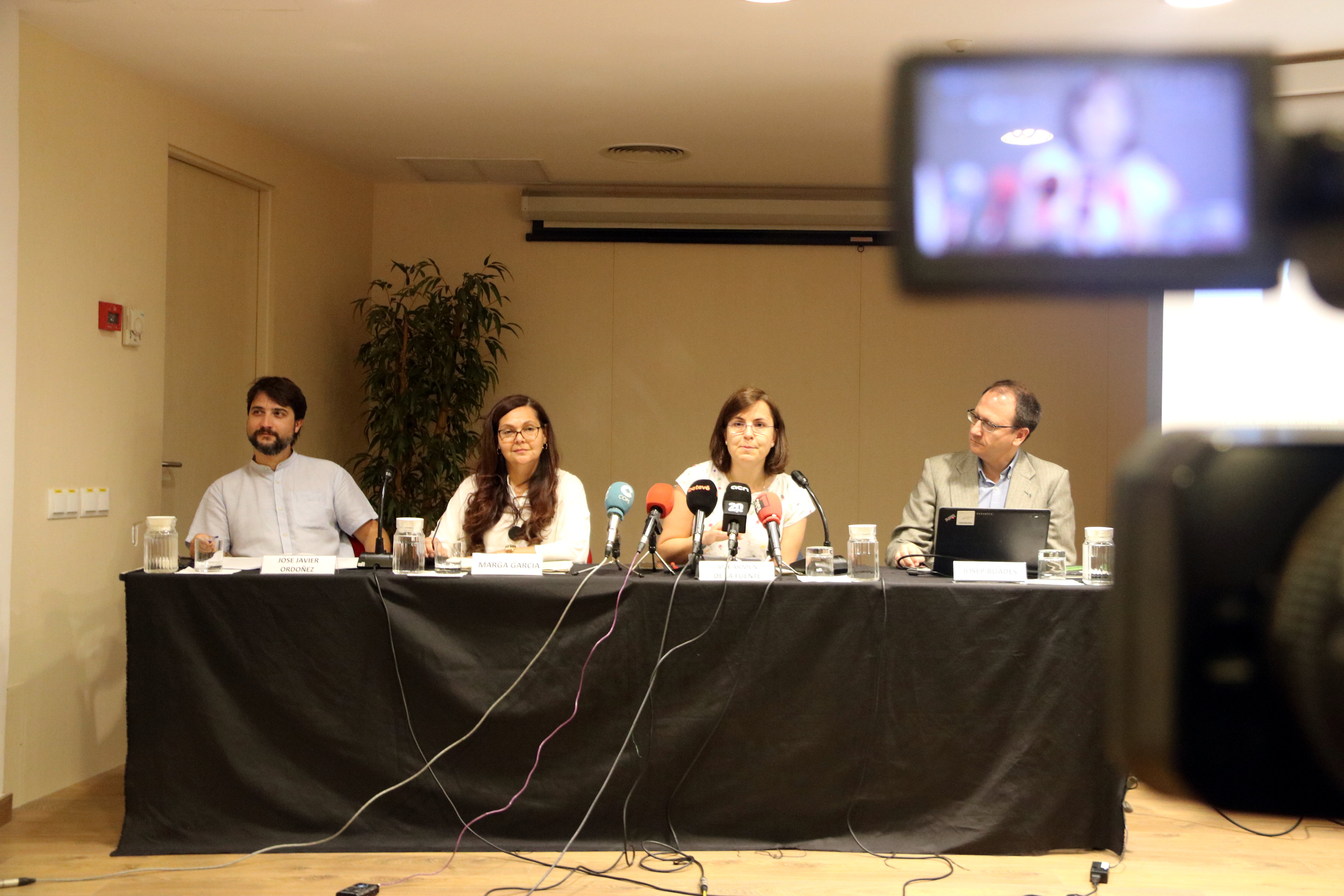 Migra Studium, which is part of Spain's Jesuit Migrant Service, presented its 2018 annual report on its visits to Barcelona's Zona Franca migrant detention center (CIE, for its Catalan and Spanish acronym) on Friday. It is one of the few NGOs that is allowed to enter the premises.
Last year Migra Studium volunteers received 235 visit requests from detained migrants, of which they were able to see 156 people – 3 from EU member state Romania – a total of 386 times. Algeria and Morocco were the countries of origin of two thirds of the men who were visited at this migrant detention center, and the NGO and the Ombudsman both denounce the inferior treatment they tend to receive compared to detainees from other countries.
78 of the people the NGO visited required special attention, including a person who witnessed the death of a migrant at the Archidona CIE, in the south of Spain, or the staggering 27% of migrants visited, 42 in total, who were identified by Migra Studium as minors and who cannot legally be detained there. One of the report's authors complained that the public prosecutor "ignores" proof of age that does not contain a photograph of the person in question while another said that the protocol followed to determine whether they are minors or not is deficient, leaving many underage migrants legally defenseless.
Another important complain the NGO made was of the lack of interpreters, meaning that often other migrants with sometimes limited language skills have to translate for those who do not speak any Spanish at all, which directly impacts their understanding of their rights and their ability to defend themselves legally. Another significant issue the NGO has denounced is the inadequate medical attention that according to them some of the migrants have received.
There are 7 CIEs in Spain, of which 1 is in Catalonia. They lodge irregular migrants who are stopped at the border (be it at airports, arriving on small boats from North Africa as is generally the case, or crossing over from France) as well as those who have successfully entered the country, but have either never had residency papers or who have lost them for various possible reasons. In Spain, migrants can be held in CIEs for up to 60 days before being deported or released.
As Migra Studium explained in their report, in 2018 Spain supplanted Italy and Greece as the top European point of entry for migrants with 61,441 irregular arrivals according to the IOM. This is the result of the EU-Turkey migrant pact and Italian Interior Minister Matteo Salvini's migrant crackdown in his home country.
The NGO says these policies have had direct effects on the numbers and backgrounds of the people they have seen at the Barcelona CIE, arguing that the center is effectively part of Europe's 'southern border' since it has become an important point of entry into and departure from Spain and the EU's Schengen Area for migrants.