New Omicron variant detected in wastewater but no patients recorded
Health authorities expect new wave of Covid-19 but without major impact on health centers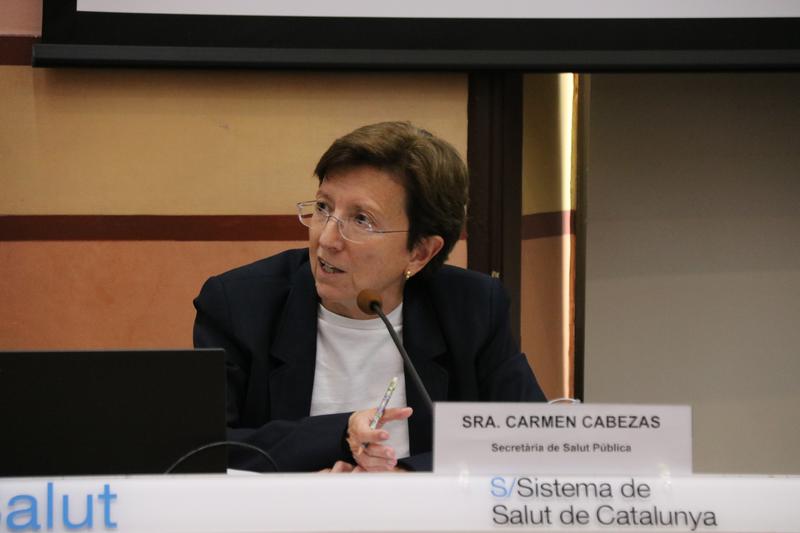 A new Omicron variant has been detected in Catalonia's wastewater, as Catalan public health secretary, Carmen Cabezas, said on Friday during an interview with radio station RAC1. The new Covid-19 variant, however, has not yet been recorded in any patients, as the health official explained.
Under the name BQ1, it is a variation of Covid-19's BA.5 (Omicron), and it is more transmissible but without bearing more gravity, the health secretary said.
Despite European countries such as Germany, Italy, and France having very high case rates, Catalonia is far from that situation, the official said.
However, a new Covid-19 wave is "possible," but it will be far from impacting health centers as seen during other waves.
"We can have a new Covid-19 wave, but we hope it does not have any major impact on health centers, so this is the most probable scenario," Carmen Cabezas said.
One of the main reasons is the high vaccination and immunity rate in the territory.
Indeed there is an increase in cases, as, during the last week, officials recorded over 1,000 more cases compared to the previous seven days. But, the situation "is very contained" and at low levels, Cabezas said.
The way to avoid the next Covid-19 wave of arriving is to maintain the only Covid-19 restriction in place.
Currently, everyone must wear a face mask on public transport, as well as in pharmacies and health centers.
This measure should remain in place as winter "is not the best moment" to get rid of wearing a mask, Cabezas said remembering the very few places in which people have to wear one.
"It is not that difficult," she added before acknowledging the truth but reminding people about the "importance" of this protection measure. Right now, summer alike temperatures are making it more difficult for the virus to circulate, but once the cold arrives, people will start socializing more indoors, which can increase the risk.
During her interview, the health secretary also recommended getting the second booster shot for those over 60 years old and vulnerable people.
So far, 215,449 of these vaccines have been administered.