Over 60s will be able to book second Covid booster appointments from Monday
Pregnant people and other risk groups will also be able to get vaccinated from mid-October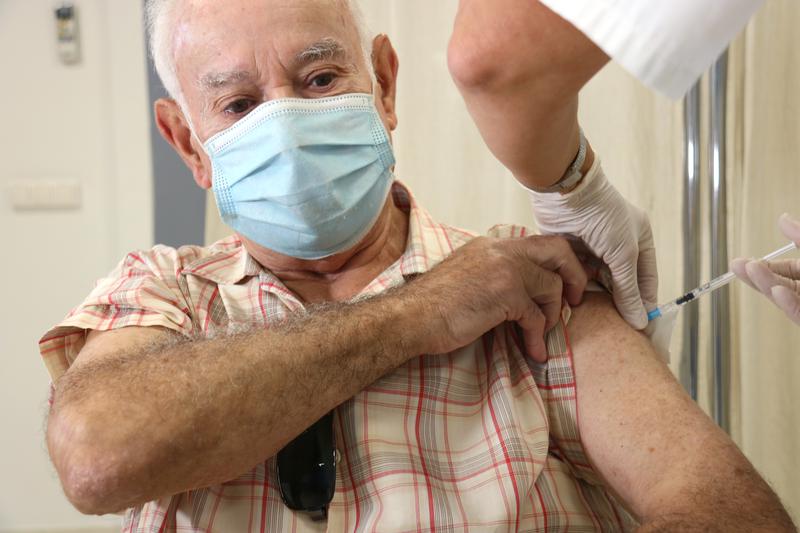 People 60 and older, as well as those who are pregnant or considered to be at-risk, will be able to book appointments for second Covid booster shots, which will be administered alongside flu jabs, from Monday.
The Catalan health department has expanded the definition of at-risk populations to include not only all nursing home residents and people who are immunosuppressed, but also those with chronic conditions.
People under 60 with "cardiovascular issues, respiratory problems, diabetes," will also be able to request their fourth Covid jabs, as will women who have given birth in the past 6 months, Montserrat Martínez, the head of the Catalan health department's preventive medicine service, explained.
Essential workers, on the other hand, will only be able to get their flu shots for now.
The Covid shots that will be administered are Pfizer and Moderna, which according to public health secretary Carmen Cabezas now target the Omicron variant.
The vaccination campaign is set to begin around October 17 and end by November 30.
How to get vaccinated
Anyone who is registered in a municipal 'padró' census in Catalonia is entitled to at least basic CatSalut public health coverage, which includes Covid care and vaccinations.
You can apply for a health card here. Once you have received a CIP number, you can request access to La Meva Salut, the website and app from which medical records – including vaccination certificates – can be downloaded and health queries can be made.
You will also be able to book vaccination appointments online.
Vaccinations are only administered through the public health system.