Spain denies plans to consider lifting face mask mandate on public transport
'La Vanguardia' reported health authorities would get behind measure backed by Catalan government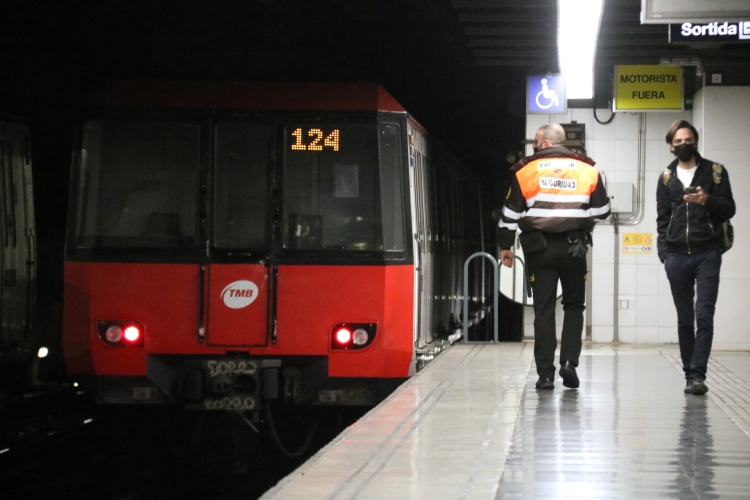 Spanish health authorities denied they had any plans to consider lifting the face mask mandate on public transport this week, thereby dispelling claims made by Catalan daily 'La Vanguardia' on Tuesday morning.
An article in 'La Vanguardia' stated that the health coordination meeting between the Spanish health ministry and regional governments that will take place on Wednesday would tackle the issue, as would the public health commission on Thursday.
Spanish health minister Carolina Darias, however, announced that discussing the matter was not on the agenda for either of the two upcoming meetings.
The same 'La Vanguardia' article nonetheless also suggested that turning the obligation into a recommendation was a likely outcome of the two meetings, and would be in line with what the Catalan health minister has been requesting for weeks.
Indeed, on September 7, Josep Maria Argimon said that it was better to "oscillate" between recommending the use of masks when the impact of the disease is not high and forcing commuters to wear them when transmissions increase.
He said residents "will need to wear them in the fall," referring to the end of October and beyond, when viral transmissions rise as more people are indoors due to colder weather.
A day later, Argimon insisted on this in a press conference, stating that "having a decree that obliges one to do something that has not been complied with for months is not good."
A few days ago, the Spanish health emergency coordinator, Fernando Simón, said that "it does not seem very logical" to keep the mandate, given that it is not needed in other places such as concerts, restaurants or parties.
Pandemic under control
As of September 18, only 13 people in Catalonia were in intensive care units due to Covid-19, very far from the peak of the pandemic in April 2020, with over 1,500.
Between September 12 and September 18, 3,252 people tested positive, a much lower figure than the over 100,000 people per week around New Year 2022.
Face masks still mandatory in hospitals and pharmacies
Face masks have been uninterruptedly compulsory on public transport since the spring of 2020. They are also mandatory in hospitals, pharmacies, and care homes, as well as when going to a physiotherapist, a psychologist or similar medical settings – and this is set to continue to be the case.
In April, the mask mandate in most indoor spaces was lifted, including schools, bars, restaurants, and cultural venues.