New findings on the effects of aging on the liver published
The IDIBAPS research group found molecular differences between old young and old patients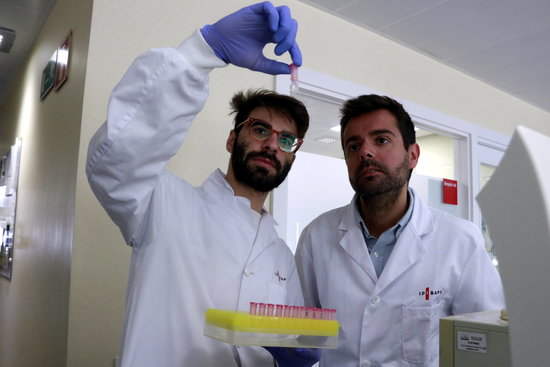 The Catalan medical research group IDIBAPS have published new findings on the effects aging has on the liver.
In three articles published in medical magazines, researchers showed that aging aggravates liver disease and that younger and older patients respond to the same treatment in different ways.
The head of the IDIBAPS liver vascular biology research group, Jordi Gracia-Sancho, pointed out that the new discoveries could lead to new treatments for diseases such as cirrhosis, which is mostly diagnosed in people over 50 years old.
Gracia-Sancho said the developments in new treatments could come after a change in the model of therapies, which have failed to show effective results after three decades of researching on young animals.
"On the other hand, if we consider preclinical models more similar to real practice, that is, testing the effects on older patients, we will probably develop therapeutic targets that will be more accurate to the patient going to the hospital," the researcher explained.
Second patient ever cured of HIV
In another medical breakthrough this week, doctors and researchers have cured the world's second patient of the HIV virus. The case was published in the magazine Nature this week.
The man now cured of HIV becomes the second patient ever to be cleared of the virus, following the case of the Berlin Patient in 2009.
The patient underwent a bone marrow stem cell transplant and stopped taking medication to 18 months ago, and since then no traces of the HIV virus has been found in his blood.
The study was led by University College of London and has been carried out by the international consortium IciStem, coordinated by the Catalan Group IrsiCaixa AIDS Research Institute and the University Medical Center of Utrecht.
Bonaventura Clotet, director of the IrsiCaixa group, said: "Showing that these hiding places where the virus gathers reduce progressively will be crucial to confirm that we're applying the right strategies to find the cure."