Music teacher investigated for alleged sexual abuse of minors pleads not guilty of rape
Top Barcelona court orders Sabadell court to join all cases against defendant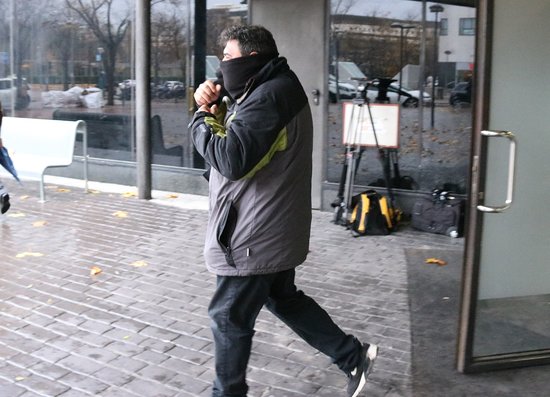 The traditional folk music teacher that is being investigated for various cases of alleged sexual abuse of minors has pleaded not guilty on Wednesday at a Sabadell courthouse of the most serious charge against him, the rape a then-15-year-old girl in the early 2000s in Barberà del Vallès, a town between Barcelona and Sabadell.
This comes as Barcelona's top court has ordered the Sabadell court to join all cases, some of which had been previously investigated in Terrassa, against the man who taught 'gralla' – a double-reeded wind instrument – classes in traditional music 'colles' or groups throughout Vallès county.
It is the report of the woman who claims she was raped by him three times in the early 2000s that helped uncover another dozen instances of sexual abuse of minors between 1999 and 2015, charges the defendant also denies.
In early 2019 the woman in question discovered that her alleged rapist was still teaching classes in the small Vallès town of Ullastrell and spoke to the local council when she realized he was still in close contact with underage students. The man was arrested in February and then released on probation.
According to the defendant's lawyer, Horacio Airaudo, when it comes to some of the cases his client is being investigated for, "There is no proof of crime."