Metges de Catalunya doctors union calls another strike for February 1 to 3
Medical professionals announce partial work stoppages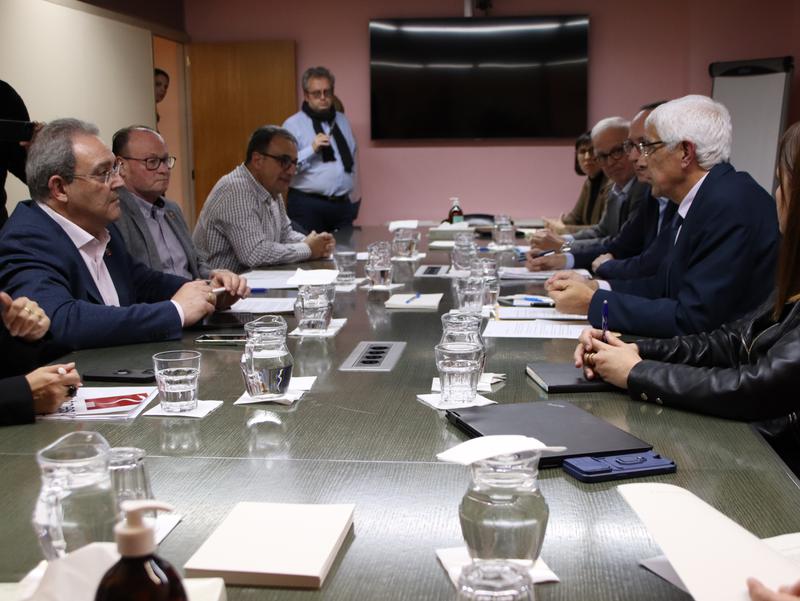 The Metges de Catalunya doctors union has called another strike for early next month, with partial stoppages from February 1 to 3.
This comes as Catalonia's public health system's medical professionals, angered by what they describe as years of budget cuts and a lack of resources, are also set to strike on January 25 and 26.
Organizers urge the health department to propose "immediate measures" to solve the care overload and the lack of professionals, as a statement released on Friday reads.
The new partial strike will see a partial stoppage from 8 am to 11 am and from 5 pm to 8 pm in hospitals, while in primary care centers, it will go from 8 am to 2 pm and from 5 pm to 8 pm on Wednesday, February 1 and February 3.
On Thursday, the strike will go from 8 am until midnight in hospitals and primary care centers.
The doctors union already announced in the past that more days, in addition to next week's strikes, could be announced if the ministry did not give any solutions to the problems seen in the health sector.
One of their requests is that the new proposals from authorities are focused on "organizing resources, keeping trained professionals, improving work conditions, and having ongoing learning opportunities."
Metges de Catalunya union met with the health ministry on Wednesday, and a new meeting is expected on Monday. In that meeting, officials offered a solution to the conflict, which will be discussed in the next gathering.
Taxis, joining health and education sectors' strike
Less than a week after taking over Barcelona's city center, taxi drivers will organize a partial stoppage on Wednesday 25 to join the health and education sectors' strikes.
The new protest will see taxis stopping in the middle of Gran Via de les Corts for four hours.
Élite Taxi union leader Tito Álvarez announced the new strike on Friday as a "last warning" to urge the government to stop ride-hailing companies' activities and stop Free Now from having dynamic fees.
"[Taxi drivers] will participate in all demonstrations and strikes on Wednesday 25 organized by the health, education, and judiciary sectors." Tito Álvarez, Élite Taxi union spokesperson, one of the biggest unions in the taxi sector in Barcelona, said to media outlets after a meeting with the Catalan department of territory.
Drivers were in meetings with this department to find a solution after the formers announced a strike for the end of February, coinciding with ISE audiovisual fair. However, they decided to leave these chats after learning that there are 1,173 licenses granted to private hire vehicles, of which around 500 are focused on ride-hailing apps.
Listen to our Filling the Sink podcast episode from 2021 to learn more about this ongoing conflict between taxis and VTCs.