Mercabarna food wholesalers expect 10% increase in food sales on last year
Restaurants expect just 60% of reservations this year compared to the 2019 Christmas season, but vaccines mean improvement on 2020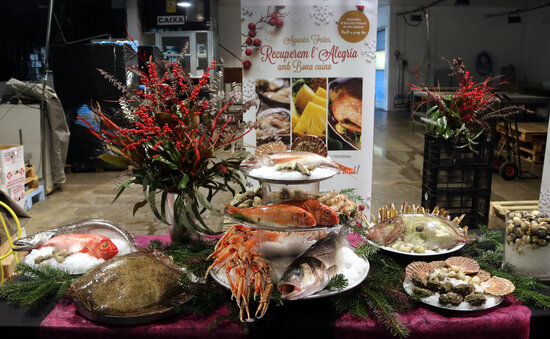 Seafood and fish are the go-to dishes during the Christmas season in Catalonia and prices for these foods will soar up to 18% more compared to last year. Mercabarna food wholesalers expect to sell between 11% and 13% more fresh products compared to 2020 during the holidays.
On the other hand, pineapple is one of the least in-demand foods this year and the price will decrease 10% compared to last season.
Wholesalers are optimistic after a difficult year and anticipate sales as high as before the Covid-19 pandemic.
Work dinner cancellations and mandatory Covid certificates to enter bars and restaurants are among the main concerns but Mercabarna sellers believe that home dining will be enough to balance the situation.
Restaurants in Barcelona launch Christmas campaign
For the second year in a row, restaurants in the Catalan capital city have published an ad to encourage citizens to go to bars and restaurants to celebrate some meals over the holidays.
Figures are nowhere near Christmas 2019, says Roger Pallarols, director of the city's Restaurants Association (Gremi de Restauració de Barcelona). This year, restaurants expect to be around 60% as busy as in 2019 but say that vaccines and the Covid certificates make this year better than last.