Mask mandate on public transport to be lifted on February 7
Obligation to wear face coverings in place since spring 2020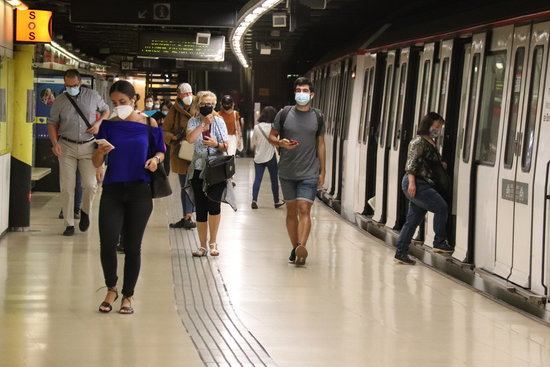 The Spanish cabinet meeting on February 7 will approve lifting the face mask mandate on public transport after it has been uninterruptedly compulsory since the spring of 2020.
Spanish health minister Carolina Darias announced that she would propose to the public health Interterritorial Council meeting that the measure be scrapped. The executive will vote on it the week after.
Once the measure is approved and published in the Spanish Official Gazette, wearing a face covering on public transport will not be required.
The announcement arrives the day after Spain's Center for the Coordination of Health Alerts and Emergencies head, Fernando Simón, said the measure could be lifted "soon."
In fact, "the proposals are already on the debating table. It will be soon," Simón said. "The situation in China during these last weeks has indeed complicated the decision, but it will be soon, either next week or the following one," he added.
Something Darias also addressed as according to experts, the current epidemiological situation "is very stable."